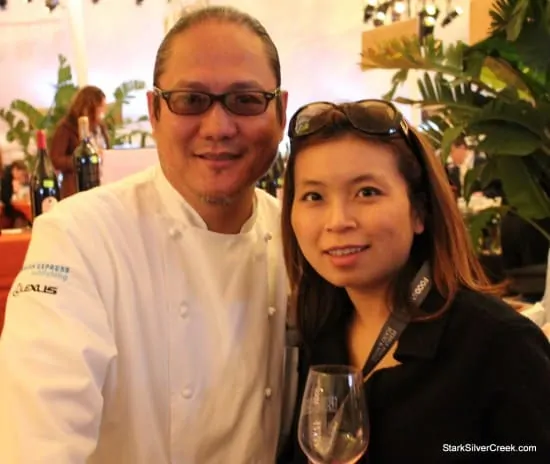 Chef Masaharu Morimoto is about to make his grand entrance onto the Napa wine country cuisine scene. His latest, and much anticipated restaurant, Morimoto Napa is located at 610 Main Street along the Napa riverfront development and is set to open in mid July.
The restaurant represents Morimoto's first on the West Coast. Napa is the perfect choice for chef Morimoto. It is an area renowned for great wines and with the focus on locally-grown produce by existing restaurants in the area, there is a healthy source of fresh ingredients so important to Morimoto's style. The fish, though, will be shipped from Japan.

The restaurant's menu is rumored to include some of his signature dishes such as the tuna pizza, but there will also be menu items exclusive to the Napa restaurant which reflect the rich culinary culture of the area.
Excitement for the grand opening is building. His Napa Grand Pre-Opening Celebration to benefit the Napa Valley Opera House this Sunday July 11 is already sold out. Tickets are $95 which includes a sampling of sushi and menu specials paired with wine. Chef Morimoto will be personally at this event and hold a book signing for his book, 'Morimoto: The New Art of Japanese Cooking'.
I was fortunate to have met Chef Morimoto at the Pebble Beach Food & Wine event this year. His 'Red Miso Pulled Pork' dish was a standout. It was richly flavored yet simple. I remember it both for what was on the plate and what was not. The dish captured the essence of the concept, "when less is more".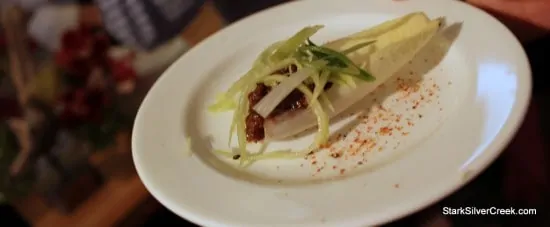 For now, visiting the website for Morimoto Napa will also give you this experience. There is a simple splash page with the logo of the restaurant. I guess all of us on the West Coast will need to be patient.