Broadway San Jose kicks off its second season with Burn the Floor, hot off its successful run on Broadway. Years before Dancing with the Stars and So You Think You Can Dance turned ballroom dancing into must-see TV, one sizzling show was setting stages ablaze around the globe. Burn the Floor, the electrifying Latin and Ballroom dance spectacular that has thrilled audiences in over 30 countries, brings the fire and passion of their live performance to the San Jose Center for the Performing Arts for one week only September 21-26, 2010.
The new Broadway production of Burn the Floor comes to San Jose following an engagement at the Longacre Theatre, where it broke the box office record and enjoyed two extensions. The NY Times called it "Audience-Dazzling! Swiveling hips, steamy embraces and high-octane tempos. A nonstop display of pop variations on classic styles, performed with precision and polish."
The show is created, directed and choreographed by Jason Gilkison, former World Champion Latin and Ballroom dancer, and guest choreographer on the fourth season of So You Think You Can Dance.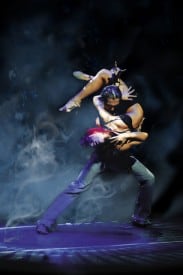 A breathtaking blend of Latin and Ballroom dance first, Burn the Floor was conceived as a special performance at Sir Elton John's 50th birthday celebration in 1997. Two years later, the show made its world premiere in the U.K. and quickly took the globe by storm. Helmed by producers Harley Medcalf, former World Champion dancers Peta Roby and Jason Gilkison, the production now comes to the San Jose Center for the Performing Arts, bringing audience members this close to the action and passion of the dancers.
From Harlem's hot nights at The Savoy, where dances such as the Lindy, Foxtrot and Charleston were born, to the Latin Quarter where the Cha-Cha, Rumba and Salsa steamed up the stage, Burn the Floor takes audiences on a journey through the passionate drama of dance. The elegance of the Viennese Waltz, the exuberance of the Jive, the intensity of the Paso Doble – audiences will experience them all, as well as the Tango, Samba, Mambo, Quickstep, and Swing. It's Ballroom dance with a sexy 21st century edge.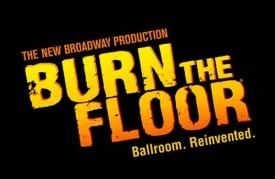 Burn the Floor brings the talents of 20 award-winning international dancers from around the globe – Great Britain, Germany, Italy, Russia, Australia, Sweden, The Philippines and the U.S. – and include Australian Ballroom and World Latin American champions. The dancers, who collectively hold more than 100 dance titles, move to the vision of artistic director and choreographer Jason Gilkison.
Send your news, tips and story ideas to press at starkinsider.com. Don't forget to follow us @StarkInsider and like us on Facebook for the latest in SF Bay Area Theater, Arts, Food, Wine, Tech… and maybe even a blooper or two.
SSC – "Twice as fun / Half as smart."