I've been inspired these days by the warm weather and shipments of fresh fruits and vegetables from local farms to create exciting salads. The inspiration for my latest recipe came to me in a moment of necessity.
I had a gorgeous selection of Oyster Mushrooms that were included in a recent farm shipment: freshly-picked, succulent in texture and intoxicating in fragrance. One whiff and I was transported to a cool shady spot in a forest.
I had to incorporate them into a recipe that evening since the next day I was taking off to Hawaii. I knew if I did nothing and returned 9 days later, these precious mushrooms would lose their "rooms" and become simply "mush". (You can groan just about now…).
The dish turned out to be such a treat I want to share it with you.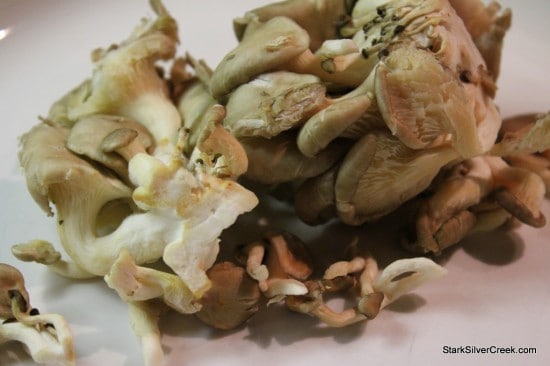 "Before you jet" Oyster Mushroom, Beets and Summer Squash Salad
(makes 4 servings)

2cups cup of Oyster mushrooms
2 large beets or 4 medium beets
4 summer squashes
6 tablespoons of extra virgin olive oil (Yes, this is the moment to break open your good stuff.)
4 tablespoons of aged Balsamic vinegar (Again, if you have a Balsamic vinegar collection, this is the moment to pull out the special stuff.
feta cheese crumbled (Try to get the traditional Greek style that is still soaking in brine.)
3/4 tablespoon of tamarind paste
1 tablespoon of soy sauce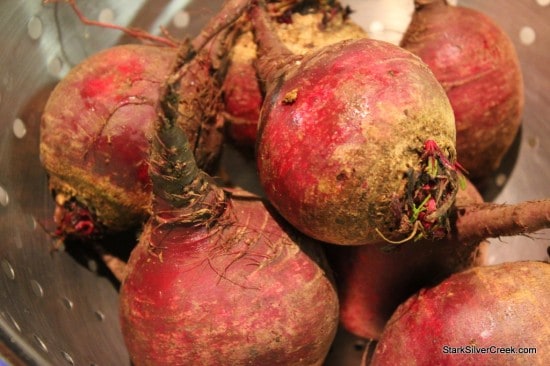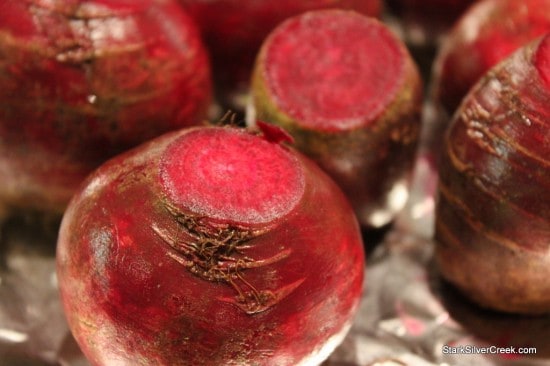 Start by roasting the beets as these will take the longest for this recipe.
Preheat the oven to 400 degrees Fahrenheit.
For each beet, cut off the greens. Wash the beets, but do not peel off the skin. Dry the beets. Place the beets on a sheet of foil. Drizzle some olive oil and sprinkle some sea salt and freshly ground pepper on top. Wrap the beets in the foil so it is airtight. Make sure the beets still lay flat. Place on a baking pan. Bake in oven for 45-60 minutes until beets are tender. The amount of time needed to roast the beets will depend on their size. The larger they are, the longer it will take.
While the beets are roasting, wash your summer squash and slice them into thin slices or use a mandolin. I like to do the latter since it is faster and produces uniformly thin slices.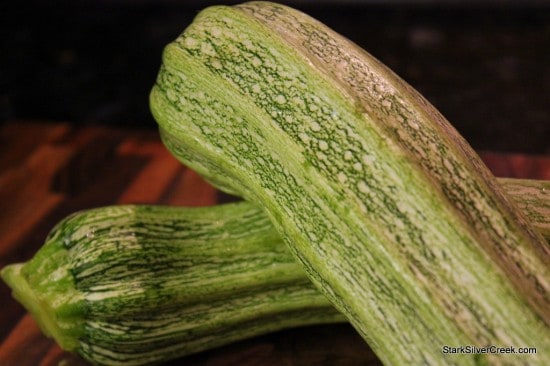 Drizzle 1 tablespoon of olive oil in a large cast iron pan on medium heat. Divide our slices of summer squash in half and cook only one half of the slices until tender. You may need to do this in batches. Do not place multiple layers in the pan. Wait until one side is cooked and flip to the other side. Drizzle a little soy sauce to delicately flavor the cooked slices of summer squash.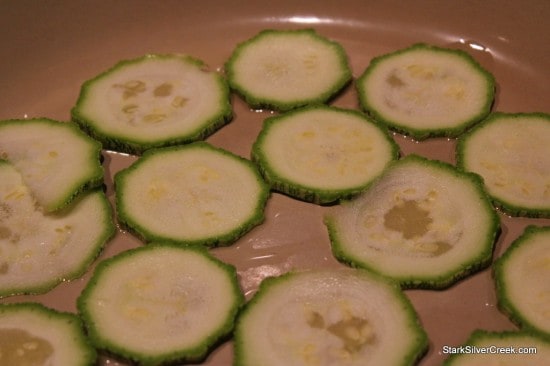 Take the other raw slices of summer squash and place a layer of them to cover the surface of the salad plate. I like to use a plate designed for a main course so you have a good surface area to work with.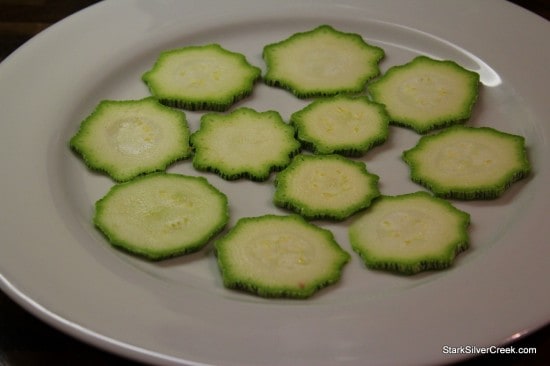 As the slices come from the pan, neatly stack about 3-4 layers on the center of the plate. The crunchiness of the raw summer squash paired with the tender more savory cooked slices is a wonderful contrast.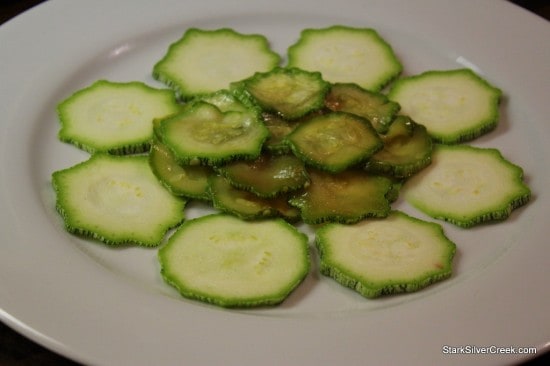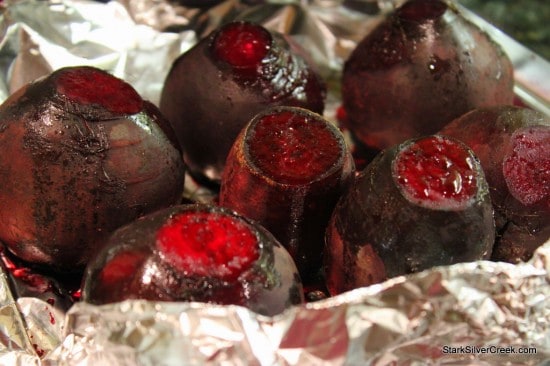 Once the beets are roasted. Let them cool. Then slice them. You do not need to remove the skin unless you prefer your beets that way. I enjoy the additional texture of the beet skins.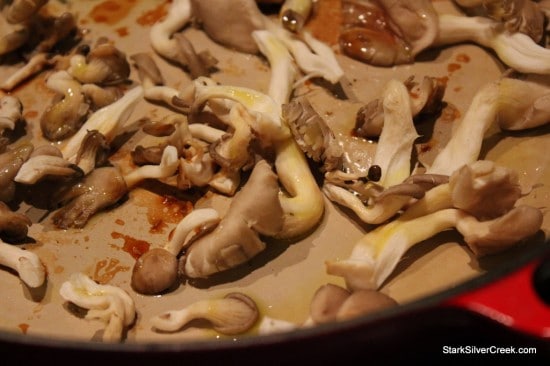 Now for the splendid Oyster mushrooms. You will want to use the same cast iron pan on medium heat. Drizzle a tablespoon of olive oil. Add the Oyster mushrooms. Again, make sure there is plenty of room for these mushrooms to breathe. Add a tablespoon of soy sauce and the tamarind paste. Lightly saute the Oyster mushrooms until they are tender. Make sure not to overcook them. "Gentle" is the key word.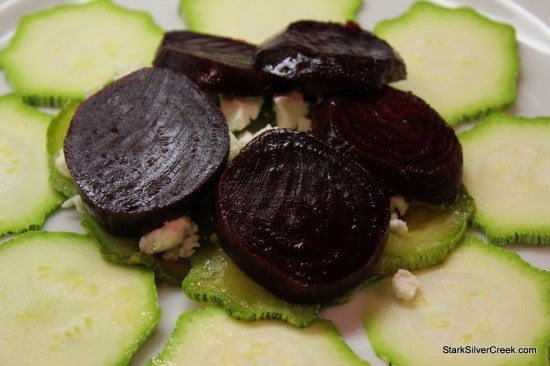 Sprinkle feta cheese on top of the summer squash. Add a layer of beets. For each serving drizzle a tablespoon each of the Balsamic vinegar and olive oil.
Finally, top the salad with the Oyster mushrooms.
One taste of this and you may want to linger a moment before taking off on a jet plane.