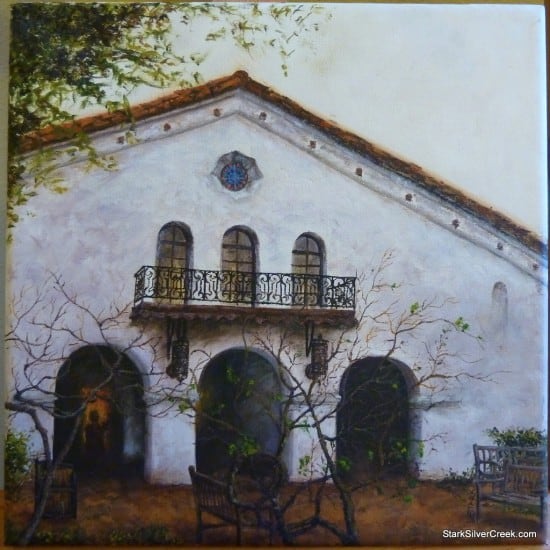 I took somewhat of a vacation in my oil painting endeavors. There were a couple of classes where my teacher Lee Hartman fell ill and could not make it. Other classes I couldn't attend because of conflicting events and travel which took me out of the San Francsico Bay Area.
The combined effect was a lapse of almost two months where I didn't paint. Yesterday, I finally made it to oil painting class. Lee and the rest of the students were a welcomed sight.

First order of business was completing my painting of the Lucie Stern Theatre. All the painting needed was a couple of adjustments which Lee demanded before she gave the approval that it was complete. Most of this required me to lighten or darken various points in the painting to add depth.
During this process of course I would try to justify why something was done a certain way. Lee would stand firm on her advice. In the end, I always accept her suggestions and prove Lee right. I struggle, yet ultimately, it makes sense to take her expert insights.
You must learn and perfect the rules before you can break the rules. It's a lesson that transcends my Saturday oil painting class.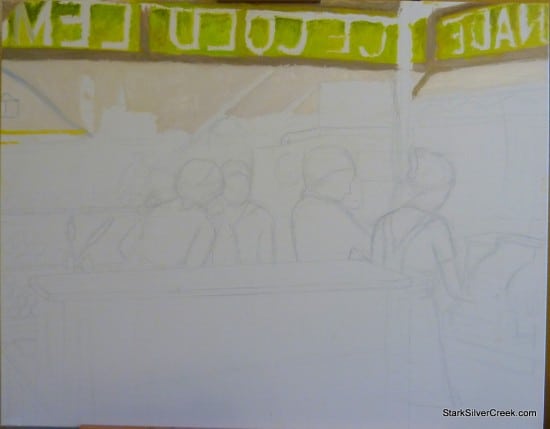 With my "Lucie Stern Through the Looking Glass" painting complete, I start on my sixth painting, "Candy Apples, Lemons and Whispers". I use the word "start" loosely since I had spent several hours struggling with the sketch of the painting on canvas already. I think it is more lack of patience than anything else that provoked me to finally take the jump and start painting.
So this marks the end to my Lucie Stern piece and a new beginning with my sixth painting.