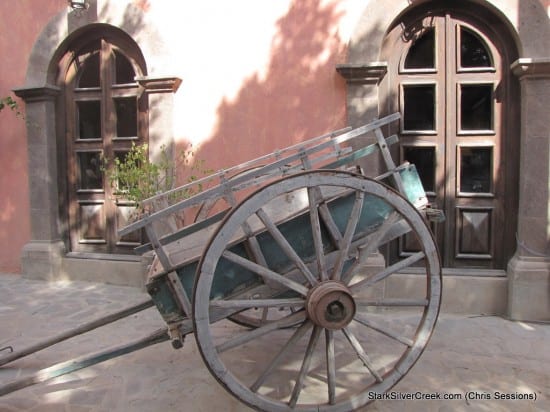 If you are a homeowner in Loreto Bay or Loreto, you know all about perseverance. Well, this quality sure has not escaped our latest contender in the 2011 Loreto Calendar photo contest.
Last year, there was a famous photo of a wagon in front of one of the most famous hotels in Loreto. The photo made it all the way to the finals. Then tragedy struck.
The resolution of the source photo was too low and could not be printed at 300 dpi for a 8 1/2″ x 11″ sized calendar.

Chris did not let this obstacle get in the way of his many admiring fans. Instead, this year he has submitted a photo where he recreates the special moment in time. I checked and the resolution this time around is sufficient.
Will this photo get into the 2011 Loreto Calendar? You'll have to keep checking to find out!
If you would like to submit a photo into the 2011 Loreto Calendar photo contest, please email the your photo(s) to loni@starkinsider.com.
This is the third year that the Loreto community has come together to create a calendar whose net proceeds support a local charity in Loreto. This year's charity will be announced at the end of this week.