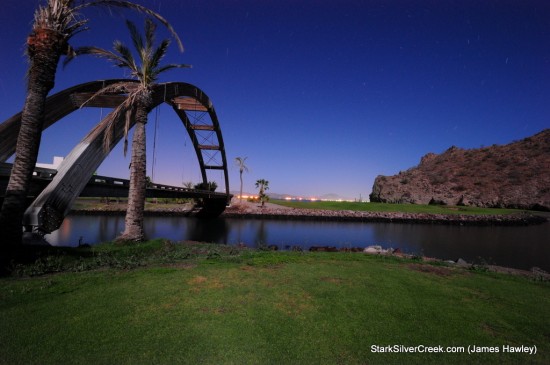 The latest entry into our 2011 Loreto calendar photo contest comes from James Hawley who was so kind enough to offer up any photo in his Loreto album on Flickr to the cause.
As I admired the photos in his collection, I couldn't help noticing how so many of them feature the breathtaking and distinctive bridge that many of us who have visited Loreto have come to admire and love. Its architecture seems to complement the sapphire blue Sea of Cortez, the lush grass of the golf course, and the many silhouettes set against the mountains and a glowing sunset of Baja California.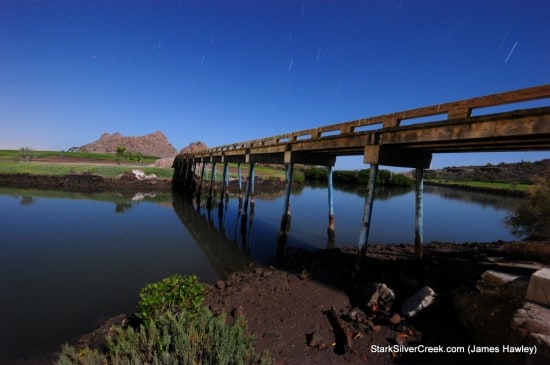 For those that may be unfamiliar, the 2011 Loreto Calendar marks the third year the Loreto community is coming together to produce a calendar to remind us of the specialness and beauty of Loreto. It also endeavors to give back as all net proceeds from the sale go to benefit a Loreto charity.
In our first year we $1,376 for Animalandia. In our second year, we raised $4,190 for the children of the Internado School of Loreto. These are incredible achievements that we should all be proud of.
It is with great pleasure that I announce the charity selected for this year's efforts. Drum roll please….
For the 2011 Loreto Calendar, all net proceeds will go to benefit the programs of Eco-Alianza. It is the goal and objective of Eco-Alianza to foster environmental education programs for the children of the Community of Loreto who otherwise would not have an opportunity to learn about and experience nature.
We all love Loreto for our own special reasons. However, there is not one person I have spoken to about their passion for Loreto that doesn't touch on its natural beauty. Loreto has such pristine waters bursting with sea life, majestic mountains full of history and a fragile dessert landscape. Recent events have shown we should not take this for granted.
So it is a pleasure and honor that we will be able to help support the effort of Eco-Alianza. We will communicate more information on this organization in the coming months. For now, enjoy these photos and remember to send in yours to loni@starkinsider.com.