Walla Walla is all about charm. Oh, and wineries too. Over 100, in fact, now call this growing wine region, located just four hours southeast of Seattle, home. Its history, concerning catastrophic floods dating back to the ice ages, is just as colorful as the town, the people, and the vistas you'll see in this special 60-second WineTube TV episode.
In this whirlwind segment Loni goes on location to see if there really is more to Walla Walla than just sweet onions. How good is the wine? Who are the people making it happen? And, of course, how danceable are the vineyards and tasting rooms?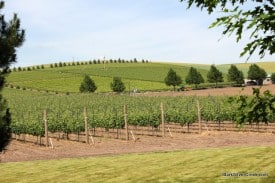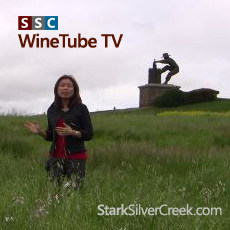 Pay close attention for a special cameo from an icon of the wine world, Andrea Robinson. More to come on that with exciting details and information on her latest venture, plus her take on the Walla Walla region. "They really are starting to find their way," she tells Loni in the interview. "What Walla Walla offers is a great diversity of micro-climates just like Napa. So you've got places that are cool enough for Pinot Noir and warm enough for Cabernet Sauvignon."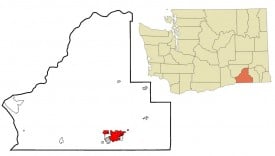 Wine publications such as Wine Spectator, The Wine Advocate and Wine and Spirits have awarded top scores to many of the wines. L'Ecole 41 ( restored schoolhouse you'll see more of soon), Woodward Canyon and Leonetti Cellar were the first wineries to start production in the valley. One of the biggest challenges facing vintners are the big freezes that happen every six to seven years. In fact, early efforts to begin a wine industry were abandoned after crops were wiped out after such a freeze scared off early settlers.