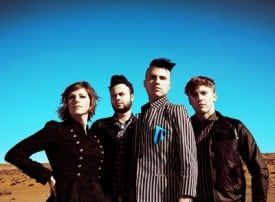 This week is all about live. As in Left Coast Live and Monday Night Live. A wild surge of electricity, plus a political jab or two, is hitting all sorts of local stages and venues. Just because the weekend is over doesn't mean there isn't anything to do. Quite the opposite!
LEFT COAST LIVE
The second annual Left Coast Live features 100 bands, playing across 35 venues in downtown San Jose all week long. Actually billed as a musical festival and conference, in the vein of SXSW, there will also be a mash-up of tech and ideas which is only fitting considering the event is being held in the Capital of Silicon Valley.
Live acts include an eclectic mix of sounds including indie, pop, rock, jazz, blues, soul, hip hop, and world. Some of the headliners at Left Coast Live include OK Go, Neon Kings, Crash Kings, Free Energy, J*DaVeY, Yo La Tengo, Big Jay McNeely, Lisa Dewey & The Lotus Life, and The Legendary Stardust Cowboy.
More than 20 music stages can be found up and down South First Street as San Jose shuts down from San Carlos to Reed Street for LCL 2010. Participating venues will transform into unique and unexpected music scenes including Café Trieste, an intimate singer/songwriter space; California Theatre, a beautiful lit outdoor setting and stage; South First Billiards, an all ages music venue; plus the Agenda, MACLA, The Works and more. In line with LCL's mission to support up and coming musicians, KFOX
will also host a stage showcasing young Silicon Valley musicians from local middle and high schools. Chosen students will be given the opportunity to take the stage on Saturday, June 26 where they will showcase their talents and prove they are destined for success.
A life size "mousetrap," will span the 300 Block of South First Street between San Carlos and San Salvador Street. Created by "fungineer" Mark Perez, the giant "mousetrap" is a hand crafted, 18 piece, 50,000-lb. interactive kinetic sculpture set atop a 6,500-square-foot, 2,000-lb game board. The contraption comes complete with a vaudevillian style show, original musical score by one woman band Esmerelda Strange, Sexy Mice can-can dancers, Clown workers, acrobatic hi jinks, and other spectacular scenes. For more information, leftcoastlive.com.
MONDAY NIGHT LIVE @ THE STAGE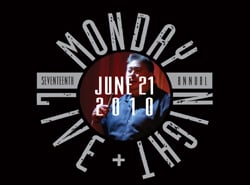 Looking for something a little more political? With plenty of skewering and satire? Then look no further than the San Jose Stage Company, also located in the heart of the downtown SOFA district. It's Monday Night Live! This is the 17th annual fundraiser for the much-loved theater house.
This year's fundraiser includes a catered reception and is "a side-splitting evening of live sketch comedy that lampoons – and stars – some of San Jose's most prominent politicians and business people. This year's Guest Host is Santa Clara County Supervisor George Shirakawa Jr., with Special Guest San Jose Councilmember Rose Herrera." For more information, sanjosestage.com.