As if the recent California primary election wasn't entertaining enough, San Jose Stage Company announced it will present an evening of live comedy sketches that lampoon everything from politicians to local business people.
Guest host Santa Clara County Supervisor George Shirakawa Jr., with Special Guest San Jose Councilmember Rose Herrera, will anchor the antics. Now in its 17th year, the Monday Night Live! performance has become a staple with movers and shakers. It will take place at The Stage. 490 South First Street in its SoFA district home in downtown San Jose on June 21.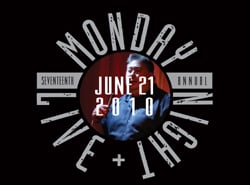 The best part of the who's who is during the catered cocktail reception by Tomato Thyme at 6 p.m. Curtain begins at 8 p.m. Previous guest hosts have included Mayor Chuck Reed (twice), former Mayors Ron Gonzales, Susan Hammer and Tom McEnery. Also in previous performances were Sheriff Laurie Smith, Councilmembers Nora Campos and Pete Constant, former Councilmember Cindy Chavez, Margie Matthews, Charlotte Powers and Forrest Williams, Santa Clara County District Attorney Dolores Carr and her notorious tap-dancing routine, State Assemblyman James Beall and Building Trades Council CEO Neil Struthers.
Tickets are available for $60 or $100 and are tax deductible.