Guest post by Jane Lurie.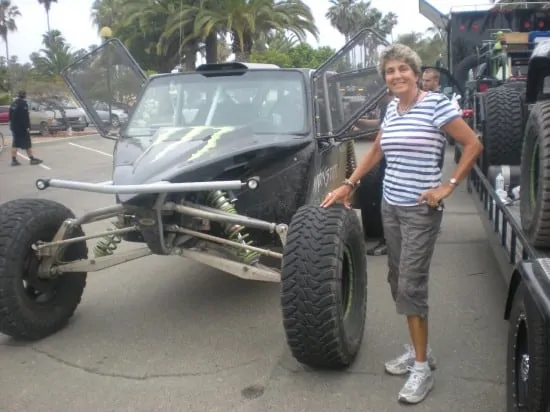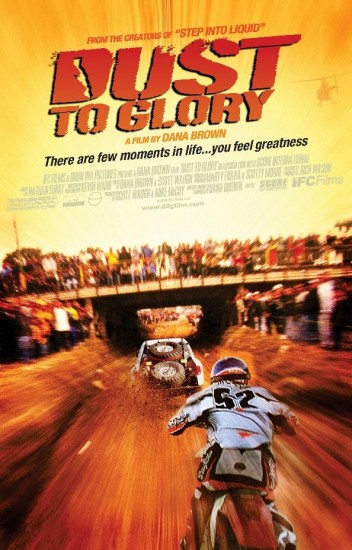 While flipping through channels one day, I came across a really intriguing film. It was Dust to Glory, the story of the Baja Mil (1000).  This race has been happening in Baja since 1967. It is mostly off-road and all kinds of vehicles take part in it, including various types of motorcycles, VW Bugs, tricked out trucks and custom racing vehicles. Some of the drivers come from professional NASCAR racing and others just ride the wild off-road races.
I am generally the meditative, kumbaya, Happy Dance kind of person with a dab of the tech nerd and a history of rooting for the Brooklyn Dodgers. None of that prepared me for how much I would love this video and, after we bought the DVD, all of the included "Making Of" videos that came with it. It was shot with a lot of cameras, some in helicopters, some on the back of the vehicles. So this was a joy to watch as a videographer and editor. And it's an incredible adreneline high for anyone. When  you watch the added special videos on the DVD, you really get to understand the passion and spiritual connection of everyone involved with the film and the race itself. To find out more about the DVD here is a link to IMDB: Dust to Glory.
We often stay at the Estero Beach Resort in Ensenada when we drive to and from Loreto.  On our recent return from Loreto, we pulled into the resort parking lot to find it filled with huge trucks and wild looking cars. Then there was this sign: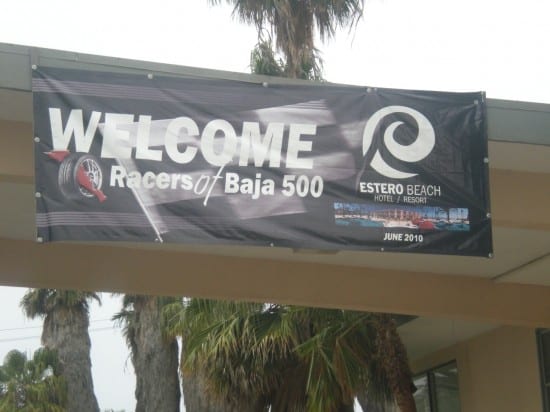 We could hear the sounds of engines racing that evening. When we went out we found that the resort has a practice track for vehicles that run in the several off-road races in Baja. The next morning I grabbed my camera and walked up to what seemed like a gathering of several racing vehicles, the trucks that transport them and the men who care for them. It turned out that it was all part of the Robby Gordon Off-Road Team. Robby was in Dust To Glory. He also is an accomplished NASCAR driver. I had stumbled upon a genuine rock star of the racing world. He graciously let me interview him.
To find out more about Robby you can go to his website, www.robbygordon.com or his fansite, www.planetrobby.com.
We walked over to another area where some of the teams were camping out.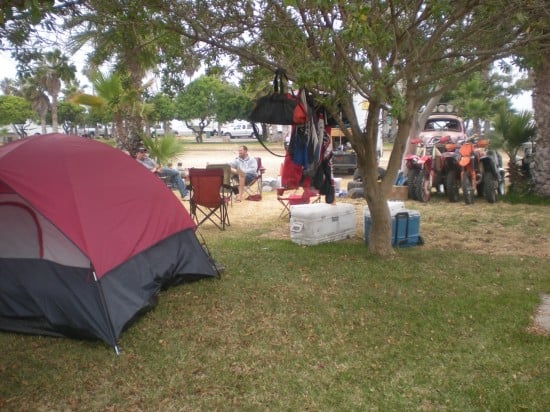 The Afraidium Racing Team had their test car at the campsite. Drivers in these off-road races have test cars that they use to do practice runs on the course itself. They save their racing vehicles for the race itself. This test car was a cool looking VW Beetle.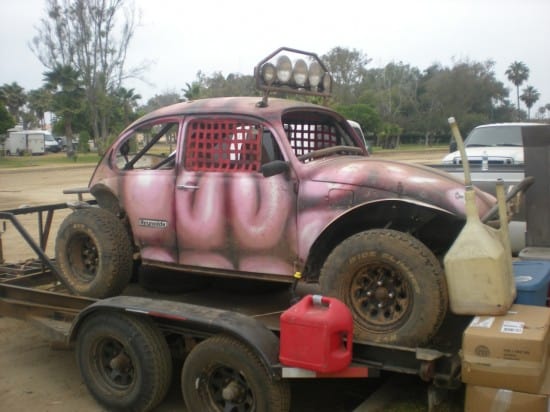 I asked the guys at the campsite if they had seen Dust To Glory.
We drove through Ensenada on Friday morning on the way to the border. Some streets were closed, booths were already set up and we passed what seemed like the largest Tecate can balloon in the world.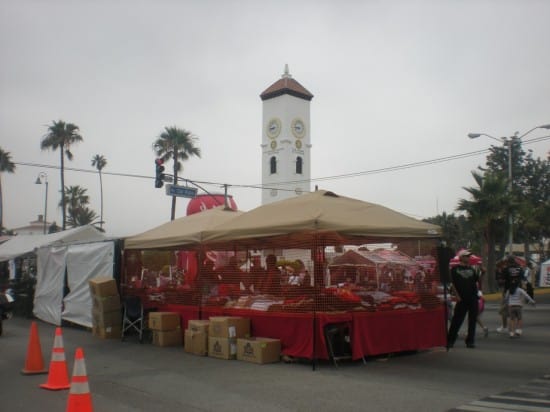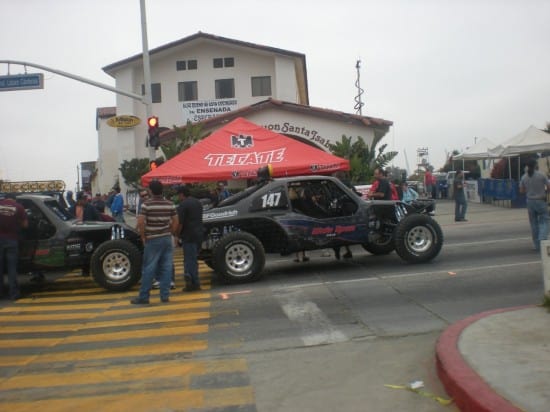 The Baja 1000 in November will pass through Loreto. If we're in Loreto then we will definitely be watching, at a safe distance, as the cars come through.