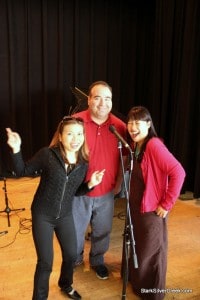 Later this month, over one hundred bands will invade downtown San Jose across 35 venues for the second annual Left Coast Live music festival and conference. The event combines several genres of music—indie, alternative, rock, blues, hip-hop, urban, house, rock, neo-soul—with forums to explore new ideas, very much in the spirit of a "TED for music." For South Bay music fans it will be a dream come true; a temporary respite from heading up 101 to San Francisco to satisfy the crave for live beats.
Current headliners include: Yo La Tengo, Ok Go, Neon Trees, Crash Kings, Free Energy, Big Jay McNeely, Lisa Dewey & The Lotus Life and J*DaVeY. More are being added almost every day, and there's sure to be a sound and vibe for everyone's taste.
"Last year we thought we'd have 40 bands. And it turned out we had 120," says co-founder Sheila Bernus Dowd.
And no, the Black Eyed Peas and Taylor Swift will not be making appearances, much to the disappointment of Dowd's two children. That, of course, is the point. To promote local talent and bring in bands that we would not otherwise hear.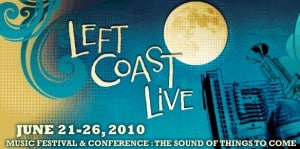 In the vain of SXSW, the event will capture the energy that comes from bonding live music with technology themed discussions and presentations.
"We're going to give ten slots to people. So you've got 15 PowerPoint slides, and 6 minutes to talk about your brilliant idea."
To find out more, watch the video as Loni Kao Stark of SSC sits down with Sheila to talk about the event, and some of the thought-processes that went into pulling it off. Of course, there is laughing… and maybe even another blooper or two.