A perennial favorite at any potluck, sports party or barbecue on a hot summer day is the infamous tortilla chips with cheese dip, sometimes affectionately shortened to "nacho cheese". Sure, the first bite of this devilish combination may be scrumptiously enticing, but a couple of more bites may have you pining for a mid-afternoon siesta instead of hitting the bocce ball courts or playing a game of beach volleyball.
Why not offer your guests the option for another fate? No, I am not talking about the vegetable platter with rock hard baby carrots and rubbery broccoli. Instead, this "Cool as a cucumber" Summer Squash Chips and Dip dish is just as fun to munch on as nacho chips, yet will be a refreshing burst in your mouth which will surely give you the edge on the bocce ball courts.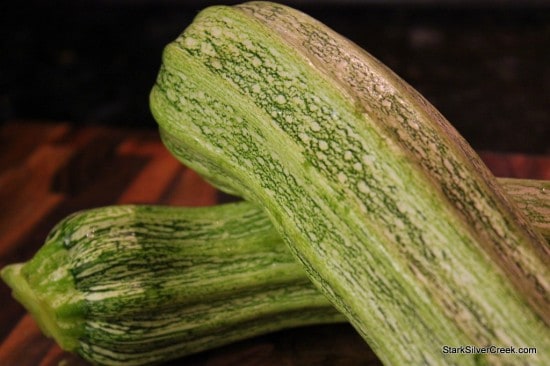 This recipe rivals the effort needed to open and pour tortilla chips into a bowl. Take 2 medium sized summer squash, clean and cut into thin slices. I like to use a Mandoline to get consistent slices. You can also test and adjust thickness to get the proper amount of crunch.
In a small bowl, add 3 tablespoons of extra virgin olive oil and 3 tablespoons of aged Balsamic Vinegar of Modena. If you have an olive oil and balsamic vinegar collection, this is the perfect time to test out some of the different flavors. You could even arrange several small bowls and have a olive oil and balsamic tasting area. I digress. My point is you can dress up or dress down this recipe. Add a dash of freshly ground pepper and sea salt.
Arrange in a flower shape on a platter with the dip bowl in the center and you are ready to serve. It's a beautiful, simple dish that will make you look as "cool as a cucumber" making it as well as devouring it.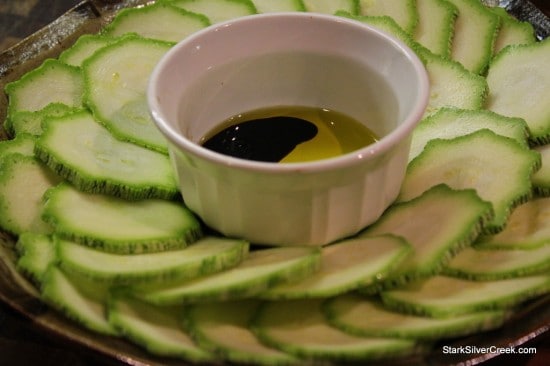 Enjoy!