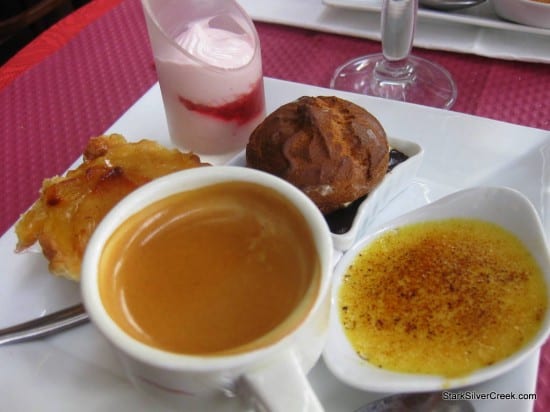 Bercy Café was the perfect spot we both decided as we glanced over at the shop with the dark red awnings, now closed on a Sunday evening. We will meet up tomorrow morning before the meeting at the Ministry of Finance.
The next morning, I arrived a little early by train to the cafe. I wasn't too surprised to see that Cyril had arrived about 15 minutes even early and had already finished his breakfast. He offers me the remains of his breakfast, a long mini baguette and a bit of butter and jam on the side. I skim the breakfast menu and decide to order my own. I didn't make it all the way to Paris only to eat the remains of another's breakfast now did I?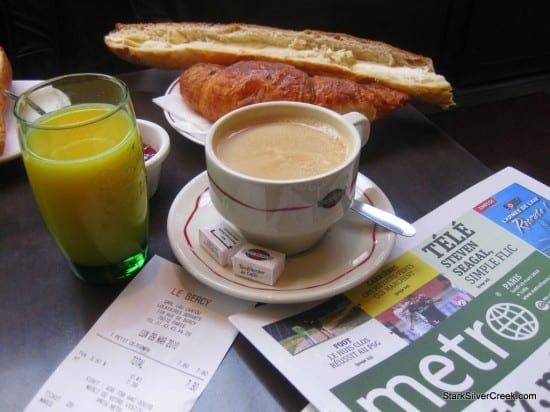 My breakfast special order came with a cappuccino, a small glass of orange juice, a croissant and a long mini baguette with the most generous slathering of butter. On the side was jam and additional butter in case one should desire more than what was provided on the baguette.
The croissant was light and buttery as expected in Paris. What was a surprise was the mini baguette which had a hard crust and a chewy, robust core. Paired with the pure, unadulterated butter, the combination made we think I was simultaneously in heaven and hell.
A quick look at Cyril and I asked if Parisians ate like this for breakfast everyday. Cyril shook his head and confirmed that this was indeed an indulgence. Thank goodness, otherwise I would be extremely envious that one could eat like this and still maintain a figure.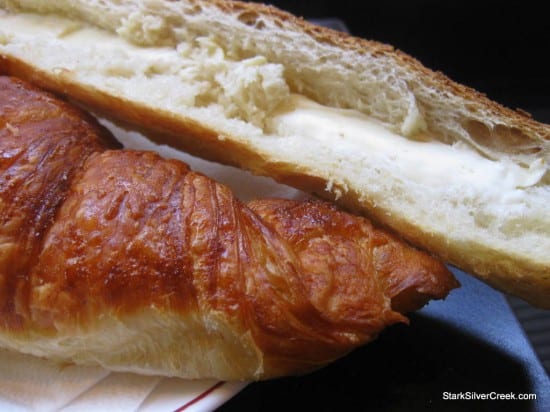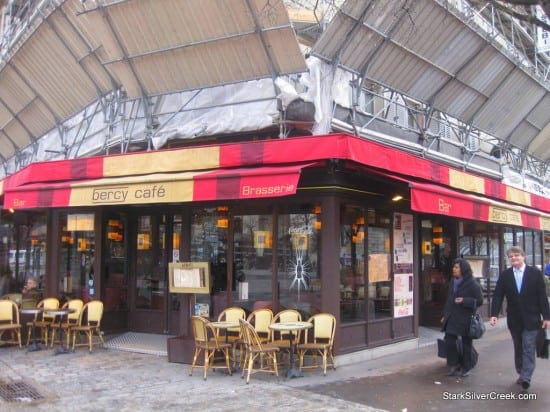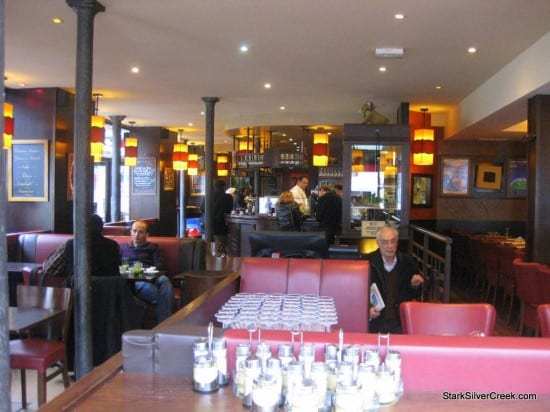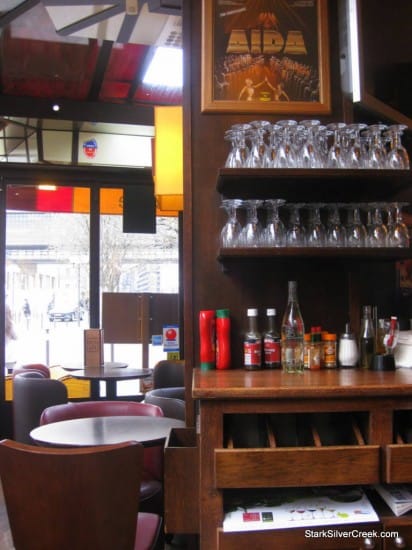 Eating a hearty breakfast turned out to be a good decision (not that it was really a decision so much as my appetite for Parisian baked goods) as my subsequent meeting lasted a solid four hours.
By the time business concluded, it was conveniently lunch and it was suggested we go to Bercy Café again for lunch. With fond memories of breakfast still lingering, I decided lunch at the same place was an amiable option.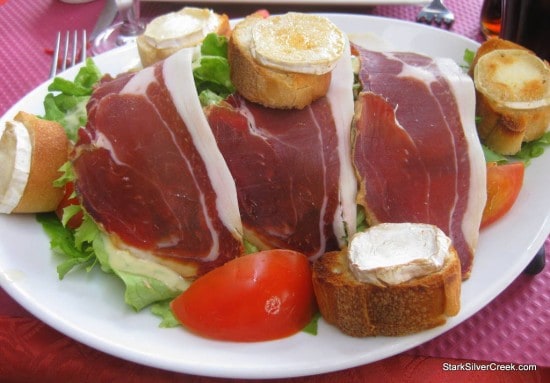 I started off with a salad and was impressed when it came with many interesting ingredients to discover. This was not your steakhouse chopped salad.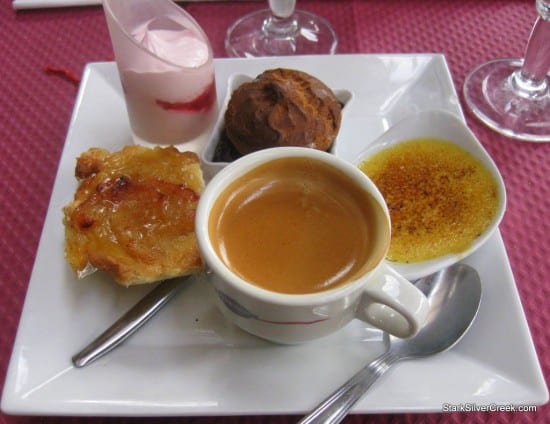 Dessert, I must confess is not something I usually have for lunch. However, after seeing a sinful sampler of 4 mini dessert I just couldn't resist. I had to try it. All of them were delightful. It was like having sushi only far more decadent.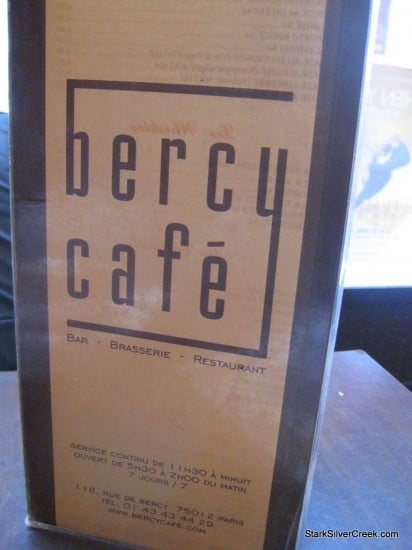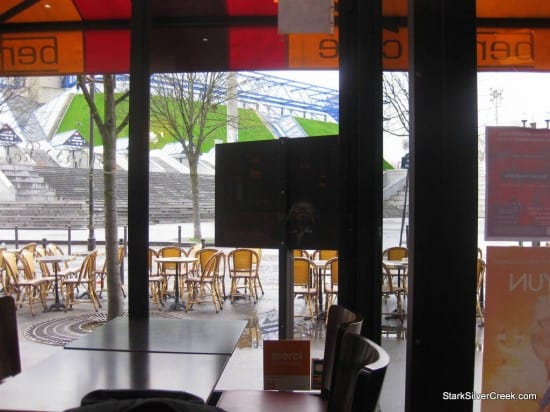 Yes, it was a gastronomic feast…an orgy for my sweet tooth.
Bercy Café
118 Rue de Bercy 75012 Paris
Tel: 01 43 43 44 20