So much for the summer slowdown. Stages across the Bay Area are active once again this week, and through the weekend with several new openings. And once again, as we've written here so many times before, there's almost something for everyone. Time to get out your calendars, text your friends, and make a night of it. These shows are the perfect opportunity to meet up for a dinner on the town, and then to later discuss the show over a night cap or two at your favorite lounge.
This week, highlighted venues include the San Jose Rep, San Francisco Symphony, Aurora Theatre in Berkeley and SF Playhouse.
Marvelous Wonderettes
San Jose Rep
Opens: Wednesday, June 16
Follow the Wonderettes – Betty Jean, Cindy Lou, Missy and Suzy, four girls with hopes and dreams as big as their crinoline skirts and voices to match – from their 1958 Springfield High School prom to their ten year reunion! These girls tell us about their lives and loves as they perform beautifully arranged high-octane and soulful renditions of pop favorites from the 50's and 60's. These memorable songs include "Mr. Sandman," "Dream Lover," "Stupid Cupid," "Lipstick on Your Collar," "It's In His Kiss," "Son Of A Preacher Man," and "RESPECT." This fun-filled, high energy off-Broadway hit is a must-take musical trip down memory lane! Run time: 2 hours and 4 minutes with one 20 minute intermission.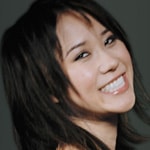 Michael Tilson Thomas Conducts The Rite of Spring
San Francisco Symphony, Davies Symphony Hall
Performances: June 17, 18 and 19
Hear the San Francisco Symphony and MTT re-create the excitement that greeted the Paris premiere of The Rite of Spring, which jump-started 20th-century music. (Hear what MTT and the San Francisco Symphony do with Rite in our Keeping Score series!) The astonishing Yuja Wang is piano soloist in a bracing Stravinsky work and in Ravel's Concerto. MTT joins Yuja Wang on the piano in Poulenc's Sonata.
Inside Music, an informative talk with Laura Stanfield Prichard and free to ticketholders, begins one hour prior to concerts.
Meet Yuja Wang at an exclusive CD signing immediately following the Jun 19 concert at the Symphony Store in the lobby.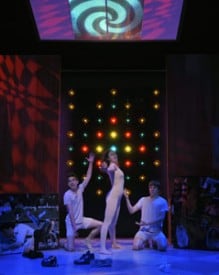 Speech & Debate
Aurora Theatre, Berkeley
Opens: Friday, June 18
In this Off-Broadway hit play with music that Entertainment Weekly hailed as one of the 10 best plays of last season, three teenage misfits in Salem, Oregon discover they are curiously connected by a sex scandal that's rocked their hometown. When the trio, under the guise of a speech and debate team, form an unlikely alliance to seek out and disclose the truth, secrets become currency, stakes escalate, and their connection grows deeper in their quest for the trifecta of fame, free speech and the perfect Broadway musical number. Show length: 1 hour, 45 minutes, no intermission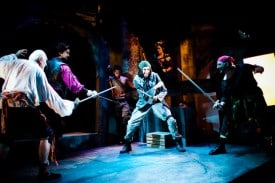 The Fantasticks
SF Playhouse, San Francisco
Opens: Saturday, June 19
The original production of The Fantasticks opened on May 3, 1960 at the Sullivan Street Playhouse – a small theatre in New York's Greenwich Village. The musical tradition created by Tom Jones and Harvey Schmidt continues to this day. The Fantasticks is now running strong at the Snapple Theatre and is set to begin its 50th year.
Artistic Director Bill English commented, "On this 50th anniversary of my favorite musical, I could not resist the opportunity to take a look at The Fantasticks from a new angle. What if the world of The Fantasticks was not so whimsical or perfect? How would the songs and story translate? What if we set the "Try to Remember" song in a world devastated by Global warming so that a time when "grass was green and grain was yellow," was a dim memory, when the ozone layer had been burnt off and "Soon it's Gonna Rain" was a desperate wish, not a certainty? By re-imagining this classic in the wasteland of a man-made future, we hope to bring new resonance to its theme of hope and of facing the truth, before one can grow.