Tim Hart, a Loreto Bay homeowner in the Agua Viva phase of the development receives the illustrious designation as the first photographer to submit his entry into the 2011 Loreto Charity Calendar photo contest.
The tradition of the photo contest started last year when Clint and I admitted there were many more talented photographers in the Loreto community than what our own trigger-happy fingers could muster. For the 2010 Loreto Calendar we had a tremendous display of talent and enthusiasm from the community.
This year we are off to a fantastic start. I was delighted to receive the first photo submission from Tim Hart only hours after posting the call for photos. Kudos to Tim!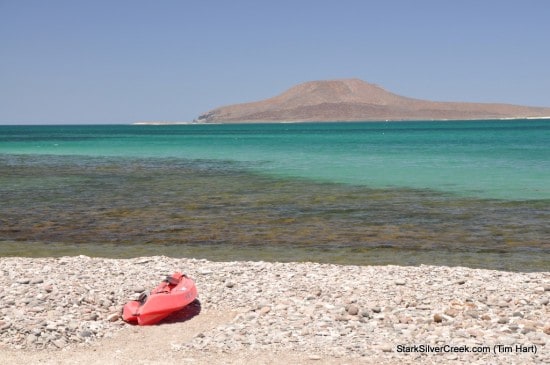 For those of you who are wondering what the annual Loreto Charity Calendar is about and how you can be as famous as Tim Hart, wonder no more.
The Loreto Charity Calendar was an idea conceived at the LAX airport three years ago. Clint and I were waiting at the gate for our flight to Loreto and pining over the fact that we missed the Loreto Bay calendars that TSD Loreto (original developer) use to send to all the homeowners.
We had an epiphany. We realized we didn't have to wait for someone else to create one. We could kick off the initiative and donate the net proceeds from the effort to a different Loreto charity each year.
Once we started, I was really nervous about whether other lovers of Loreto would be as enthusiastic about the idea as we were. Were we just crazy?
Well, if it is a crazy idea, then we are all crazy together! The first year, we as a community raised $1,376 for Animalandia. In our second year, we raised $4,190 for the children of the Internado School of Loreto. This was a 3x growth in net proceeds. An accomplishment we should all be very proud of.
This is our third year and I am confident, with all your help, we can make it our best yet.
The first step in this is making sure we have a beautiful calendar. This is where you have a chance to be as famous as Tim Hart. You too can enter your photos into the Loreto Charity Calendar photo contest by emailing them to me (loni@starkinsider.com).
We are looking for a variety of different photos to represent the spirit of the Loreto area. Please note, like last year, if your photo is selected you will need to submit a high-resolution (3MB+, 300 dpi) version of the photo so that it can be printed clearly in calendar.
The photographer retains all rights to the photo. The photos will only be used by us for the sole purpose of promoting the Loreto Charity Calendar initiative.
Through out the next few weeks, I'll be profiling other photo submissions as well as announcing the charity for this year's efforts.
Stay tuned…