Wine Enthusiast recently held its annual celebration of wine and food, Toast of the Town, here in San Francisco. The stunning and historic War Memorial Opera House was abuzz as thousands from the city and across the Bay Area came for a special evening. And why not? With 500 world-class wines and gourmet dishes all under one roof it makes for a special time.
Sybil Strum, CEO of Wine Enthusiast said to Loni, "Consumers want help in pairing food and wines. That's one of the great things that can be discovered here…San Francisco restaurants serve a signature dish along with wine."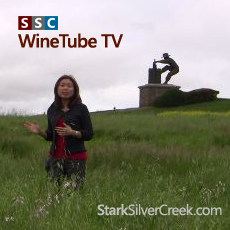 As usual, in this Stark Insider video feature everything is given the unique SI "spin" – linguistics and physical twirls are all part of the report thanks to host Loni Kao Stark. In addition, she catches up with Sybil Strum to discuss the event and some of the trends in wine and food. Then it's off to tour the architecturally rich Opera House, with non-stop foodie and wine lover action along the way.
Also, please let me know what Loni means, "When in doubt, pulled pork"?
Some of the stops include: Urban Tavern, Laurel Court at the Fairmont, the Girl & the Fig, Mustards Grill. Étoile at Domaine Chandon.
And what would a wine event be without wine tasting?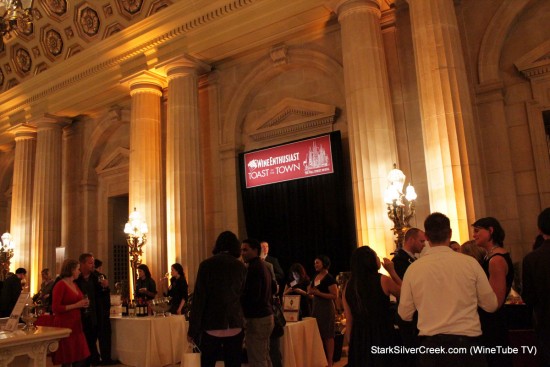 Fine wines were pouring in style, including a sneak peek seen in this video of the much desired 100-point (awarded by wine critic Steve Heimoff) Cardinale private tasting by winemaker Chris Carpenter.
Also, who dare confuse Loni with Chez Pim? Find out what happens next in this first for StarkSilverCreek.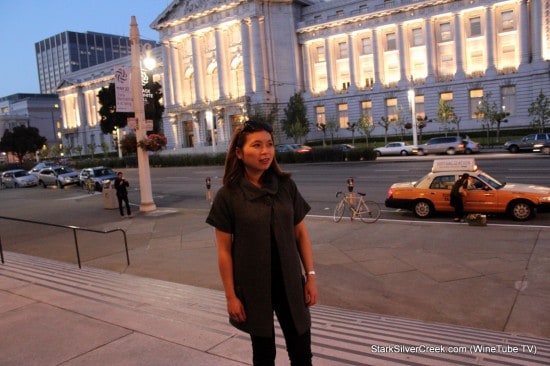 And don't forget to watch to the very end, you never know what drama may unfold when we scrape up some unseen outtake.