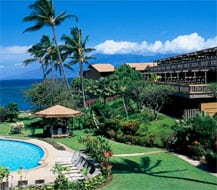 Berkeley's acclaimed Aurora Theatre Company, now celebrating its 18th season, lights up the night with an evening of heavenly wining and dining at Aurora Borealis, the company's 12th annual benefit, to be held at the newly-renovated historic Hotel Shattuck Plaza in Berkeley.
Guests at the fundraising fête, chaired by Deborah Goodman, will enjoy specialty wines along with a silent auction, followed by a three-course dinner catered by renowned chef Scott Howard, and live entertainment from popular local singer/songwriter Nell Robinson (a.k.a. Hilary Perkins).
The evening will conclude with a live auction of exclusive items including: a rustic English cottage retreat; an opportunity to rock out with film and music star Kevin Costner at a Kevin Costner and Modern West concert; a VIP backstage tour with green witch Elphaba and tickets to a performance of Wicked in San Francisco; an enchanting holiday stay on New York City's Upper East Side complete with tickets to a bevy of Broadway shows; and lunch with Nobel Prize winner Oliver Williamson.
Funds raised at the gala event will support Aurora Theatre Company's outstanding live performances, innovative education program, and the Global Age Project new works program and will be matched by a challenge grant from the Alafi Family Foundation.