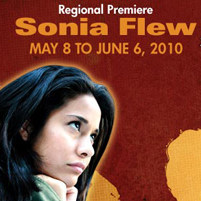 It's another busy weekend in the San Francisco Bay Area for theater and live events. It's somewhat surprising to see so many events crowded into the calendar for the upcoming weeks and months.
Then again, maybe it's not so unusual after all what with the nice weather and busy summer season almost here. Also, I forget: Over 6 million people live in the SF Bay Area. Creativity, energy, and flare are the ticket!
If you're looking for something to do this weekend, here are some of the events that are top of mind. If we've missed anything (and no doubt the list is long), please drop me a note.
Sonia Flew
San Jose Repertory Theatre
Opens: Friday, May 14
To protect their daughter from the Communist regime, Sonia's parents sent her to the United States during the Cuban revolution and she never saw them again.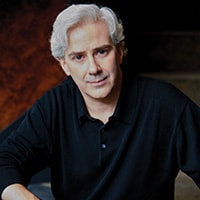 "Melinda Lopez's play asks many questions – about family, about honor, and about the nature of patriotism and self-sacrifice," states Artistic Director Rick Lombardo. "It wraps these deep themes in humor and love, and takes us on a thrilling theatrical journey from the American Midwest just after 9-11, to Afghanistan, Havana, Cuba at the time of the Castro revolution, and finally to Arlington National Cemetery. I'm so pleased to be able to introduce Melinda's work to Bay Area audiences with this production."
Thirty years later and living in the Midwest, Sonia, a fiercely devoted mother of two, has created a home that embraces her own cultural traditions along with her husband's Jewish religion. Three months after 9/11, their son announces he is quitting college to join the army. Sonia combats grief and terrifying feelings of abandonment through political forces that once again threaten to shatter her family. Can she come to terms with her secret past, her parents' decision, her children's choices and her duty to her adopted country? Set in Minneapolis in 2001 and Cuba in 1961, Sonia Flew questions parental sacrifice, familial responsibility and patriotism in times when worlds collide.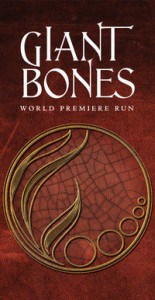 Giant Bones
Exit Theatre, San Francisco
Opens: Friday, May 14
No one but American fantasy icon Peter S. Beagle could have created his "Innkeeper's World," with its extraordinary tales of dangerous magic, absurd bravery, misdirected love, ardent deception, and secret truth. Now, with Giant Bones, acclaimed Bay Area playwright Stuart Bousel has brilliantly woven four of these stories together into a wonderful night of new dramatic theater.
To celebrate this premiere event, everyone who attends will also receive a free signed "Gold Sigil" edition of the book that inspired the play. (This edition will not be for sale, and will be strictly limited to those who come see the show.)
Star Chefs and Vintners Gala
Benefit for Meals on Wheels of San Francisco
Fort Mason's Festival Pavilion, San Francisco
Sunday, May 16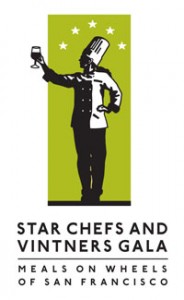 James Beard Award-winner Nancy Oakes of Boulevard returns for her seventh year to lead one of the most illustrious line-ups of culinary superstars in Northern California as Meals On Wheels of San Francisco (MOWSF) hosts its 23rd Annual Star Chefs & Vintners Gala on Sunday, May 16 at Fort Mason's Festival Pavilion in San Francisco. The gala is MOWSF's largest fundraiser and its main source of charitable contributions for the year.
Gala Chef Chairwoman Oakes, along with more than 70 notable chefs from several of Northern California's top restaurants, will come together to prepare the ultimate food lover's feast, all to benefit Meals On Wheels of San Francisco and their efforts to serve one of the city's most vulnerable populations – homebound seniors.
"Providing nourishing meals and supportive services for San Francisco's seniors is of utmost importance during these trying economic times," said Ashley McCumber, Executive Director of Meals On Wheels of San Francisco. "With the generosity of these world-class chefs and wineries, we are able to provide 440,000 meals to seniors in San Francisco."
Learn more about Meals on Wheels in this behind-the-scenes tour with Loni  of Stark Insider!