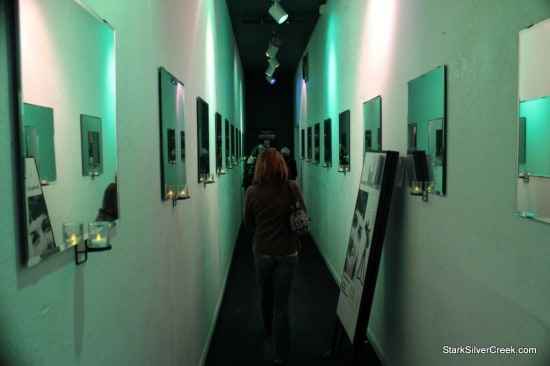 Clint has been a long-time horror flick junkie so when San Francisco Playhouse decided to produce 'Slasher', he was super excited. I, on the other hand, could do without my dose of blood and gore.
For the review of this play, check out the StarkSilverCreek theater section.
Here are the photos from the opening night event.
It did occur to me that the building that is home to the San Francisco Playhouse could be the perfect setting for a horror flick. You have narrow halls with mirrors, twisty corners leading to multiple playhouses and there are those strange and spooky women of StageWerks in the basement…who knows what they are up to…