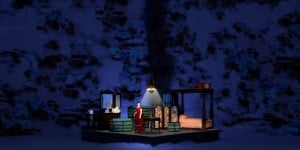 When audiences hear one of the characters in Puccini's 1910 opera La Fanciulla del West (The Girl of the Golden West) hailed as a "Wells Fargo agent" this summer, they may suspect the San Francisco Opera of adding the job description to pander to its season sponsor, but that is how it was written.
"This may be one of the earliest examples of product placement," laughs San Francisco Opera General Director David Gockley. "It shows how intrinsically linked Wells Fargo is to San Francisco's gold rush history."
A love triangle set during the California Gold Rush, and the work Puccini considered "the best of my operas", La Fanciulla del West celebrates its 100th anniversary this year.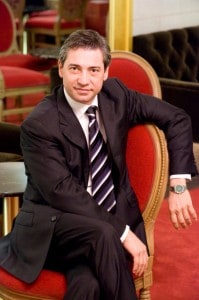 San Francisco Opera Music Director Nicola Luisotti conducts a stellar cast led by Deborah Voigt, making her role debut as Minnie, and Roberto Frontali as Sheriff Jack Rance, with Salvatore Licitra making his Company debut as the bandit Dick Johnson and Kevin Langan as Ashby, the Wells Fargo Agent. Lorenzo Mariani directs this San Francisco Opera co-production with Italy's Fondazione Teatro Massimo di Palermo and Belgium's Opéra Royal de Wallonie. There will be eight performances of this new production premiere June 9 through July 2.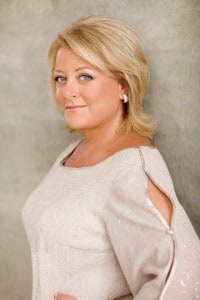 In the opera, the character of Ashby is on the hunt for an outlaw called Ramirez. However, as Charles Riggs notes on the Wells Fargo History Weblog, the title of Wells Fargo Agent is slightly incorrect. Wells Fargo Agents handled financial services. It was Special Agents that tracked bandits and they worked a generation later than the gold rush. Ashby proves a gregarious representative of the company. In Act One he toasts Minnie and the saloon-goers with a hearty "Gli omaggi di Wells Fargo!" ("Best wishes from Wells Fargo!")