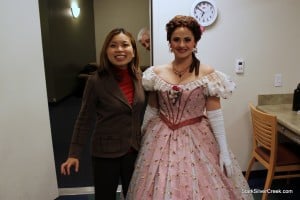 Opera San Jose is a colorful and majestic place to be, thanks to the California Theater, and some wonderful costume design. Most importantly, though, are all the talented people working behind the scenes.
Loni goes back stage at their latest production, La Rondine (The Swallow) to discover some of the people and the magic that make it all happen.
If you've ever wanted to know what goes on behind the scenes, now's your chance to walk the halls, the back rooms of OSJ and the California Theater!
Bryan Nies, assistant conductor, describes the show, arms waving passionately, "This is light waltzes. It's very lilting, fresh music. Almost popular salon music of the day."
It's one of Giacomo Puccini's less familiar works, and it also has its share of controversy. Learn about the reaction to the "missing 10 pages" and how OSJ approached their treatment.
From a costume design perspective, there were also many challenges.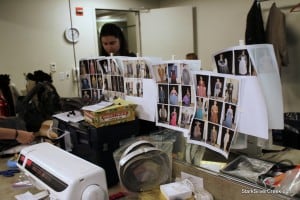 Elizabeth Poindexter, costume designer, says, "We're dealing with a mid-19th century piece which for both men and women is a style of clothing that is, shall we say, natural compared to what we wear these days."
Of course, thanks to host Loni Kao Stark, anything can and will happen. For example, did you know mid-19 century dresses can keep men at a distance? Plus, a myth is even busted in this episode!