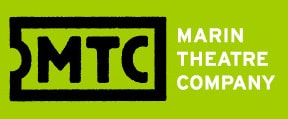 Artistic Director Jasson Minadakis and Producing Director Ryan Rilette announced the Marin Theatre Company's 2010–11 season. The season opens September 14, 2010 with the first play in Tarell Alvin McCraney's The Brother/Sister Plays trilogy, In the Red and Brown Water. Parts two and three of the trilogy will be produced by Magic Theatre and American Conservatory Theatre in an unprecedented Bay Area-wide event. MTC's 2010 Sky Cooper New American Play Prize winner 9 Circles by Bill Cain (Equivocation) follows next, making its world premiere in the 99-seat Lieberman Theatre.
The season continues with the West Coast premiere of the British comedy Happy Now? by Lucinda Coxon, a world premiere adaptation of Anton Chekhov's classic Seagull by former Oregon Shakespeare Festival Artistic Director Libby Appel, and the funhouse comedy Fuddy Meers by Pulitizer Prize-winner David Lindsay-Abaire. MTC's 44th season concludes with a revival of the rarely-produced Tiny Alice by Edward Albee.
"Our 2010–11 season showcases the artistic vitality audiences have come to expect from Marin Theatre Company. We are thrilled to kick-off the Bay Area celebration of The Brother/Sister Plays, as we combine forces with A.C.T. and Magic Theatre to introduce the Bay Area and the West Coast to the brilliant new American playwright Tarell Alvin McCraney," said Artistic Director Jasson Minadakis. "We are also excited about our two world premieres as we welcome back playwright Bill Cain and director Kent Nicholson for the 2010 Sky Cooper Award winner 9 Circles, and welcome former OSF Artistic Director Libby Appel to Marin for the first time with her adaptation of Chekhov's Seagull. Two wildly funny hit comedies by Lucinda Coxon and David Lindsay-Abaire and the return of Edward Albee's Tiny Alice to the Bay Area for the first time in over 40 years round out our diverse season of passionate playwrights and provocative plays."
2010–2011 SEASON: Marin Theatre Company

THE BROTHER SISTER PLAYS | West Coast Premiere
Part One: IN THE RED & BROWN WATER
By Tarell Alvin McCraney | Directed by Ryan Rilette
Sept 9 – Oct 3, 2010 | Opening Night Sept 14

Oya can run faster than anyone, but not fast enough to escape her fate. When pressed to choose between her dying mother and her dreams of escape, she makes a life-changing decision. Her journey from the promise of youth to the complicated yearnings of womanhood is a joyous, raucous, brazenly theatrical experience.

9 CIRCLES | World Premiere
Winner of MTC's 2010 Sky Cooper New American Play Prize
By Bill Cain | Directed by Kent Nicholson
Oct 14 – Nov 7, 2010 | Opening Night Oct 19

The newest play by Equivocation playwright Bill Cain, 9 Circles is the riveting story of a young American soldier on trial for his life. After being honorably discharged, Daniel Reeves is arrested and prosecuted for acts that he may have committed during the war. Thrown into a labyrinth of military bureaucracy, the confused and troubled teenager tries to navigate through layers of commanding officers, public defenders, lawyers, preachers, and army psychiatrists. This dramatic, compelling, and visceral thriller inspired by actual events is sure to be the most talked-about world premiere of the season.

HAPPY NOW? | West Coast Premiere
By Lucinda Coxon | Director TBA
Nov 11 – Dec 5, 2010 | Opening Night Nov 16

In this scathingly funny new British play, Kitty is teetering on the edge of burnout. She dexterously juggles executive responsibilities, parenthood, a frustratingly detached and idealistic husband, needy divorced parents, and bickering friends until the temptation of infidelity throws everything into question. Coxon's stinging observations about the complexities of contemporary married life cut to the bone. A hit in London and New York, Happy Now? is sure to leave audiences aching with laughter.

SEAGULL | World Premiere Adaptation
By Anton Chekhov | Adapted by Libby Appel
Directed by Jasson Minadakis
Jan 27 – Feb 20, 2011 | Opening Night Feb 1

Experience a sleek, sexy production of this 20th century classic in a world premiere adaptation by former Oregon Shakespeare Festival Artistic Director Libby Appel. When famed actress Arkadina returns to her country estate with her young lover, the writer Trigorin, the romantic entanglements, artistic conflicts and jealousies that erupt threaten to tear her family apart. With newly discovered material from Chekhov's original manuscripts and a fresh perspective on one of theater's most elegant and enduring stories, this is Chekhov like you've never seen him before.

FUDDY MEERS
By David Lindsay-Abaire | Directed by Ryan Rilette
Mar 31 – Apr 24, 2011 | Opening Night Apr 5

Claire awakens every day with no memory, only to be walked through her "memory book" and back into her life by nervous husband David and problem son Kenny. But the strange limping, lisping man hiding under her bed has a different story for Claire about her amnesia and a secret murder plot. This hysterically funny New York hit asks the simple question, "Who should you believe when you don't even know who you are?" Hold on tight as the plot twists and turns in the rapidly unfolding funhouse mirror world of Pulitzer Prize-winning playwright David Lindsay-Abaire (Rabbit Hole).

TINY ALICE
By Edward Albee | Directed by Jasson Minadakis
June 2 – 26, 2010 | Opening Night June 7

When Brother Julian agrees to visit the Church's mysterious benefactor Miss Alice in her gothic mansion, he finds himself a pawn lost in her labyrinthine world of aggressive consorts, children's games, and seething passions. Theatrically innovative, this rarely produced play first challenged audiences with its premiere in the late 60s, posing questions that far outpaced its time. Albee's infamous and lacerating treatise examines man's relationship with God and the serpentine way it is mediated through the exchange of love, money and power. MTC's revival of Tiny Alice will be the first Bay Area production in more than 40 years. Pending playwright approval.