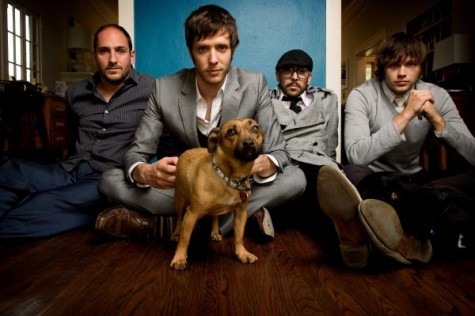 Organizers have announced that the second annual Left Coast Live Festival and Conference will return to downtown San Jose this summer.
Left Coast Live 2010 will showcase more than 100 of the greatest talents in music on June 25 and June 26 while engaging patrons in one-of-a-kind ear and eye opening events. Live acts include an eclectic mix of sounds including indie, pop, rock, jazz, blues, soul, hip hop, and world. OK Go and support-act, Neon Trees, kick things off on the main stage with more acts to be announced.
OK Go is the quintessential band to set the stage, and take the stage at Left Coast Live 2010 as they have proven to be more than just your run of the mill musicians with their captivating music, marketing genius and saucy treadmill dance moves that won the hearts of millions on YouTube and beyond. As though in perfect harmony, Neon Trees will quite literally be the sound of the summer as their songs will be featured in a national television advertising campaign this summer for the city of Las Vegas. Left Coast Live festival passes go on sale May 7, 2010 and may be purchased online at www.leftcoastlive.com or at Streetlight Records.
THE HEADLINER: OK GO
OK Go's story starts with Damian Kulash (vocals, guitar) and Tim Nordwind (bass) who met as children when they formed a band called The Greased Ferrets that featured folding chairs played as drums. They met Dan Konopka (drums) in college, and formed OK Go in 1999. Andy Ross (guitar, keys) joined the band making this famous foursome complete in 2005.
Since then, OK Go has become the pioneer of the viral video, one of the most licensed bands of the 21st century and a top iTunes seller. OK Go is at the cutting edge of music while constantly pushing boundaries, and fans have responded to the OK Go music movement around the world, best demonstrated through the video dance to "A Million Ways," that hundreds of amateur foursomes have imitated via YouTube.
In addition, OK Go has stacked up serious accolades in the world of music including four singles in iTunes Alternative Top 100; more than 700,000 videos sold, an EMI record; 2007 Grammy award (Best Video); 2007 YouTube Video award (Most Creative); 4+ million copies sold of the video "Here It Goes Again" which was also the #1 single and video on iTunes.
Recently the band has released an essay in the best-selling collection "Things I've Learned From Women Who Dumped Me," op-eds in the New York Times and Huffington Post, testified before Congress and played in the Senate chambers. Most importantly, the band has continued to write and produce great music. Left Coast Live welcomes OK Go to the 2010 festival where they will take the main stage and do what it is they do best: perform.
MORE MUSIC AND HAPPENINGS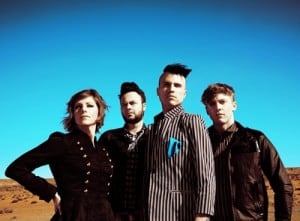 More than 20 music stages can be found up and down South First Street as San Jose shuts down from San Carlos to Reed Street for LCL 2010. Participating venues will transform into unique and unexpected music scenes including Café Trieste, an intimate singer/songwriter space; California Theatre, a beautiful lit outdoor setting and stage; South First Billiards, an all ages music venue; plus the Agenda, MACLA, The Works and more. In line with LCL's mission to support up and coming musicians, KFOX will also host a stage showcasing young Silicon Valley musicians from local middle and high schools. Chosen students will be given the opportunity to take the stage on Saturday, June 26 where they will showcase their talents and prove they are destined for success.
Festival acts include the seasoned Lagos Roots Afrobeat Ensemble who brings an infectious afrobeat sound to Left Coast Live with a funky breakbeat twist; Big Jay McNeeley, otherwise known as "the king of the honking saxophone," who hits the stage with more than 60 years experience of entertaining as a tenor saxophonist; and J*DaVeY, the vocal/keyboard duo who will get the party stared with their unique soul/electronic sound.
Local stand outs include: San Jose's own Careless Hearts, an indie/roots rock band; Good Hustle, a funk/jazz/afro-beat group from the Bay Area; Corpus Callosum, an acoustic/experimental/folk band from Santa Clara; San Jose-based Northern Son, with influences from folk-rock, classic-rock and alternative; and Darondo, a long-kept San Francisco funk/soul secret.
Patrons can experience an open-air disco party at the Scion "Silent Disco" with all of the bells and whistles including an oversized disco ball, fog machine, and lights. The only catch— participants will use wireless headphones and an FM transmitter to hear the DJ-spun grooves. This silent dance party will take place right in the middle of South First Street with up to 500 festival participants welcome to join the party.
A life size "mousetrap," will span the 300 Block of South First Street between San Carlos and San Salvador Street. Created by "fungineer" Mark Perez, the giant "mousetrap" is a hand crafted, 18 piece, 50,000-lb. interactive kinetic sculpture set atop a 6,500-square-foot, 2,000-lb game board. The contraption comes complete with a vaudevillian style show, original musical score by one woman band Esmerelda Strange, Sexy Mice can-can dancers, Clown workers, acrobatic hi jinks, and other spectacular scenes.
Leading up to the weekend festival, national and local speakers will explore music industry trends and professional development in the Sound of Things to Come Discussion Series from Monday, June 21, 2010 through Thursday, June 24, 2010. Panel discussions will address issues that concern the future of music technology; what's on the music horizon; and how people will be listening, buying and making music in the future. Partnering with nationally recognized Cinequest Film Festival, LCL will also host a music related film screening and discussion.