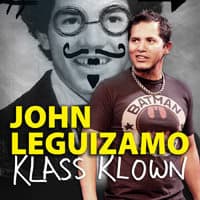 Tony Award-winning Berkeley Repertory Theatre announced it has added another incendiary performer to Fireworks, a new festival of colorful and explosive performances that takes off this summer. Emmy and Obie Award-winner John Leguizamo joins the Fireworks display, which already includes sparkling shows from Dan Hoyle and Wes "Scoop" Nisker, as well as a workshop with David Sedaris that already sold out its limited run.
Sparks fly as Leguizamo delivers 11 performances of his new show, Klass Klown, beginning June 1 – and audiences can enjoy a free tequila tasting before every show with Berkeley's own award-winning Tres Agaves Tequila! All performances take place on Berkeley Rep's intimate Thrust Stage, a favorite home for renowned solo artists like Mike Daisey, Danny Hoch, Sarah Jones, Anna Deavere Smith, and Nilaja Sun.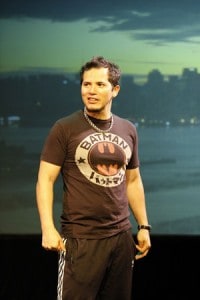 "Yo, wat up my peoples? Wat's crackin? Me that's what. I'm coming to town with the latest installment of Leguizamomania! This one is for the ages – don't miss it. Help me help you get some anti-recession and anti-depression hilarity," Leguizamo exclaims.
John Leguizamo thrills audiences as he gets up close and personal in his new, uncensored, uninhibited tour-de-force. Klass Klown explodes with energy in Leguizamo's trademark style. He takes audiences on a nonstop fever-pitch adventure, heating up the stage with vivid accounts of where he's been and the colorful characters that shaped his life. From his adolescence in New York to the outrageous theatre scene of the '80s to anecdotes about major movies and roles opposite Hollywood's biggest stars, Klass Klown is in turns uproarious and heartfelt. Leguizamo lays it bare for anyone that comes along for the ride.
The full schedule for Fireworks is as follows:
June 1 – 12: John Leguizamo's Klass Klown
June 14 – 20: An Evening with David Sedaris (sold out)
June 24 – 26: Dan Hoyle's The Real Americans
June 30 – July 1: Dan Hoyle's Tings Dey Happen
July 2 – 3: Wes Nisker's Crazy Wisdom Saves the World Again