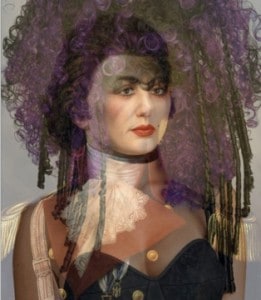 Raise a glass and celebrate. Intersection for the Arts will be celebrating 45 years with a gala in San Francisco. The event will take place at the historic San Francisco Chronicle building, the site of a bold vision that combines urban space and sustainable design to create a global home for creativity and innovation. The space is adjacent to the gallery's new home, Intersection 5M, where guests can view the inspiring exhibition "Let's Talk of a System."
The Gala is also a very special opportunity to buy art at affordable prices. Over 70 artists have donated their work to the auction, including Binh Danh, Ala Ebtekar, Taraneh Hemami, Misako Inaoka, Aaron Noble, Deborah Oropallo, Tim Rollins + K.O.S., and Andrew Schoultz.
Intersection's 45th Anniversary Gala is Intersection for the Arts' only fundraiser of the year—in addition to attending a great party, support will ensure that Intersection can continue to directly support artists and organizations making a profound difference in the community.