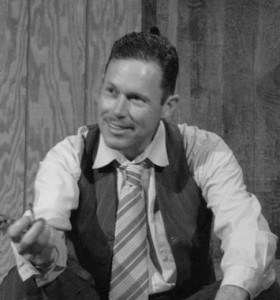 Hapgood Theatre Company announced they will close the season next month with A Few Good Men, a courtroom drama from one of the most beloved writers of the contemporary stage and screen. This Broadway hit about the trial of two Marines for complicity in the death of a fellow Marine at Guantanamo Bay sizzles on stage, as it did in the phenomenal film version starring Jack Nicholson and Tom Cruise.

The Navy lawyer, a callow young man more interested in softball games than the case, expects a plea bargain and a cover up of what really happened. Prodded by a female member of his defense team, the lawyer eventually makes a valiant effort to defend his clients and, in so doing, ends up with a case that has vastly resonating moral and implications and a "truth" he's not sure he can handle.
Hapgood as announced "drastically" reduced ticket prices for this show and next season, which means there is no better time to get out there, and support your local theater. Ticket prices now start at only $25 ($15 for seniors).
The 2010/11 season opens October 22 with The Cocktail Hour, followed by: Side by Side by Sondheim, The Compleat Works of Wllm Shkspr (Abridged), and the world premiere of Imaginary Love.
More information: Hapgood Theatre Company.