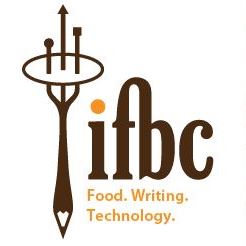 What exactly happens at the intersection of food, writing, and technology? Now's your chance to find out. Foodista and Zephyr have announced plans for the second annual International Food Blogger Conference, which should help foodies everywhere get a handle on this brave new world of blogs, high-res food shots, and even the art of writing recipes.
Bloggers, chefs, journalists and food-lovers from all over the world are encouraged to attend the conference, to be held at Theo Chocolate, the first and only all organic and direct trade chocolate factory in the United States. James Oseland, editor-in-chief of the magazine "Saveur," will give a keynote speech.
"The first International Food Blogger Conference was truly first rate, with informative sessions, incredible food, and unmatched networking. I'm equally excited about this year's lineup of stellar speakers and more," said Kirsty Melville, president of book publishing at Andrews-McMeel.
"Last year's conference sold out quickly and was so successful that we decided to host an even bigger and better event this year," said Barnaby Dorfman, founder & CEO of Foodista.com. "Building on the amazing food we had from Seattle's best chefs, this year, with Zephyr's partnership, we will take it one step further and pair the food with great wines."
Foodista and Zephyr Adventures joined forces this year to bring food writers of all types together to explore trends and techniques in the growing world of food blogging.
Leading bloggers, authors, editors, publishers, and technologists will speak on a variety of topics, including:
–The Art of Recipe Writing
–Search Engine Optimization (SEO), Building Traffic, and Social Media
–Food Writing with All Five Senses
–Law & Ethics in Blogging
–Pitch to Publish
–Digital Food Photography
Industry leading speakers and chefs include:
–James Oseland, editor-in-chief of "Saveur"
–Victoria von Biel, executive editor of "BonAppetit"
–Morgan Spurlock, Academy Award nominated director of "Super Size Me"
–Kirsty Melville, president of book publishing, Andrews-McMeel
–Kathleen Flinn, best-selling author of "The Sharper Your Knife, The Less You Cry"
–Kristine Kidd, cookbook author and former food editor at "Bon Appetit"
–Nathan Myhrvold, former Microsoft CTO and author of upcoming food science book
–Molly Wizenberg, award-winning blogger (Orangette), author and "Bon Appetit" contributor
–Amy Sherman, blogger (Cooking with Amy), food writer and recipe developer
–Dianne Jacob, best-selling author of "Will Write for Food"
–John Brian Hopkins, award-winning twitterer (Foodimentary)
–Ethan Stowell, top Seattle restaurateur and award-winning chef (Tavolata)