Ever since I toured Rome, I've been obsessed with panini. Strange how in a city with such majestic structures and history, it is the simple panini which I found myself craving days and months after I left.
There is just something alluring about simple fresh ingredients pressed between two robust pieces of bread and two hot cast iron plates. Whereas the Earl of Sandwich was said to be fond of this general form of food because it enabled him to continue playing cards, I was very fond of the panini because it enabled me to continue to sight-see.
One particular panini I remembered spotting behind a glass enclosure. When the owner handed it to me after its visit to the panini press, I could feel the warmth of it through the white wax paper. I slowly undressed it, starving from a morning of scurrying around the city, and took a bite. The warm cheese, saltiness of the thinly sliced prosciutto and the fresh herbs left me breathless. I tried to pace myself and savor each bite. When I had devoured one half the the panini, I purposefully wrapped up the other half so I could enjoy the experience again. This was also the other aspect I loved about paninis, they were just as good later on in the day.
My 'Delectably Distracting' King Trumpet Mushroom, Basil and Brie Pastrami Panini recipe is inspired by this trip to Rome and also the two giant meaty king trumpet mushrooms I discovered in my recent shipment of vegetables from the local CSA (Community Supported Agriculture) group, Live Earth Farm.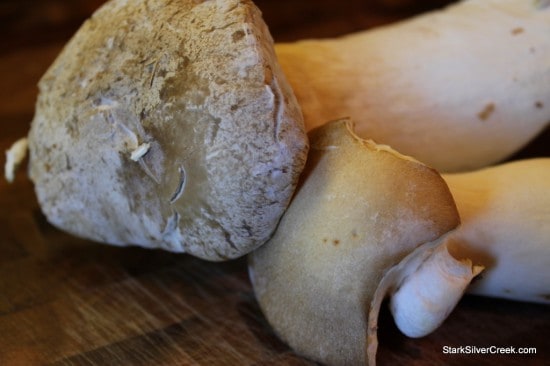 Loni's 'Delectably Distracting' King Trumpet Mushroom, Basil and Brie Pastrami Panini Recipe

Ingredients:

1 square piece of artisan bread
Brie (in this recipe I was able to find a goat brie)
7-8 fresh basil leaves
5 slices of Pastrami (Whatever it takes to cover the surface area of the bread in 2-3 thin layers of Pastrami. For me, this required two slices per layer. Do not use too much meet, this is a panini sandwich, not a Philly steak sandwich.)
fig jam

For the flavored oil mixture combine the following in a small bowl:

4 tablespoons of extra virgin olive oil
2 tablespoons of aged balsamic vinegar (Do use vinegar aged for 10 years or more.)
generous dash of freshly ground pepper
generous dash of sea salt
For this recipe, you will need a panini press. I considered many models and finally settled on the Le Creuset Enameled Cast-Iron 9 Inch Panini Press with the Le Creuset Enameled Cast Iron 10 1/4 Inch Square Skillet Grill. I took a look at electric panini presses such as one from Cuisinart. However, I enjoy doing things the traditional way and also in general prefer multi-purpose devices in the kitchen. With the Le Creuset I've also grilled steaks with it and achieved beautiful grill lines. You will need to have a gas range for the Le Creuset set to really work well.
Place the press on one gas element and the pan on another. Turn both to medium heat and let the grill preheat as you assemble the panini.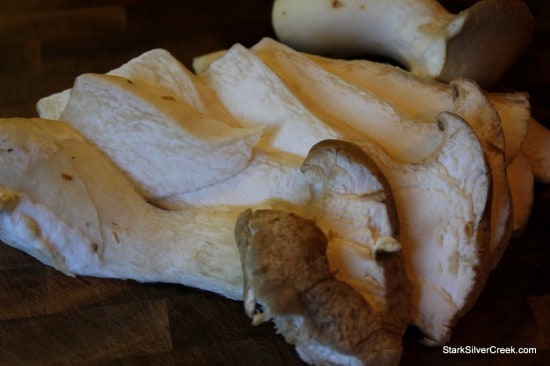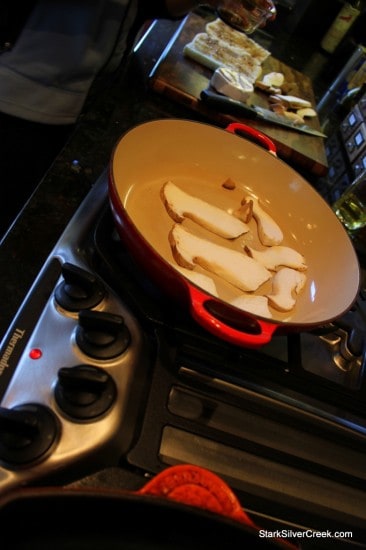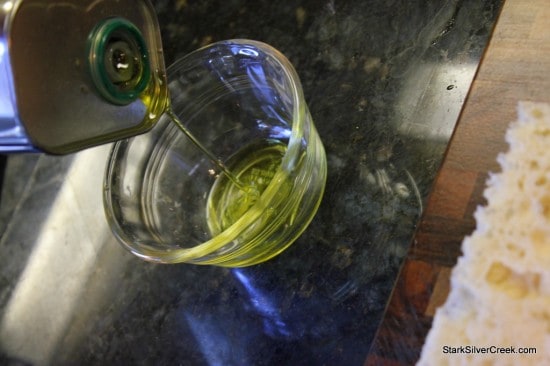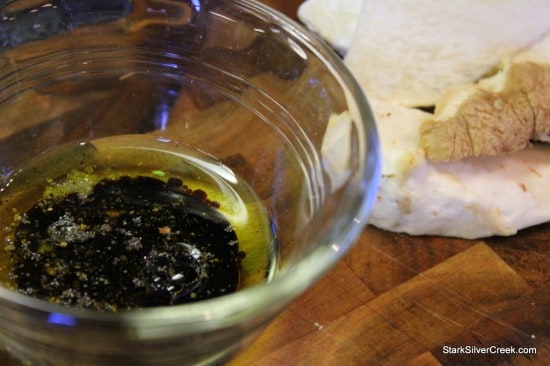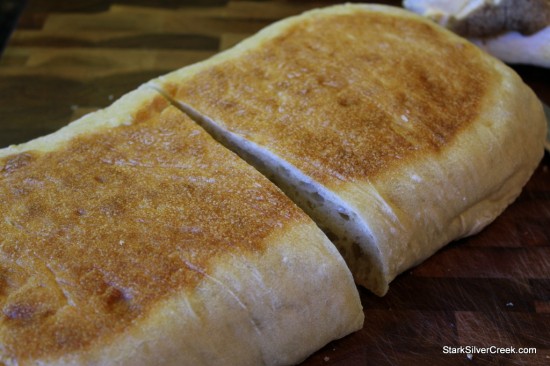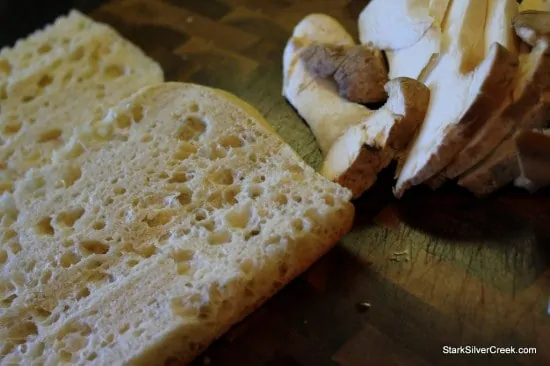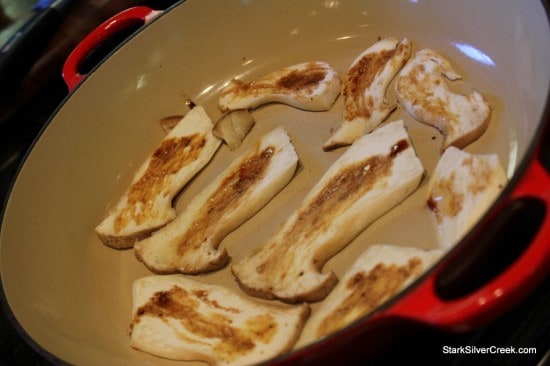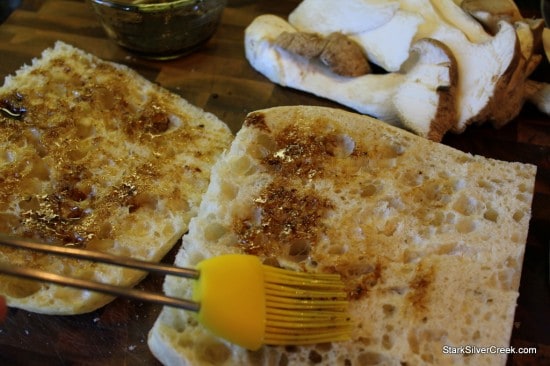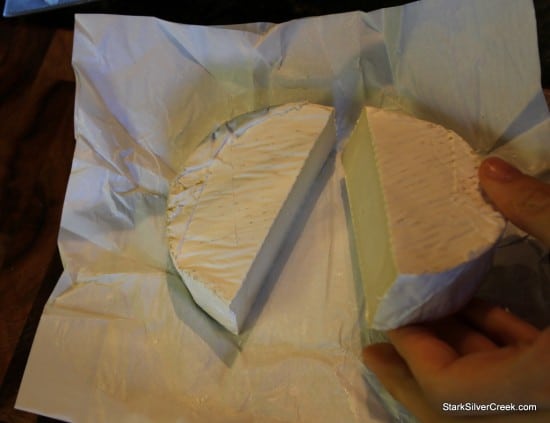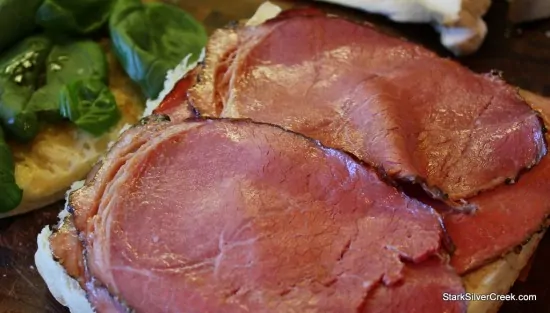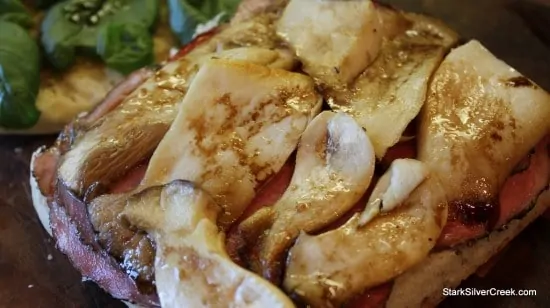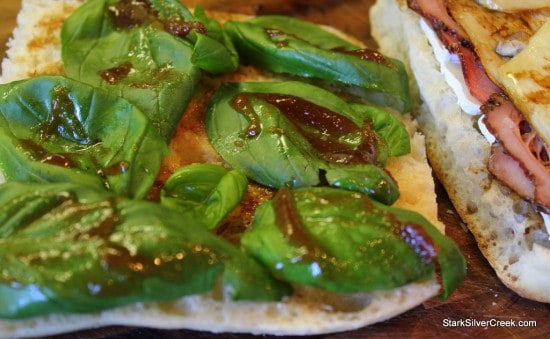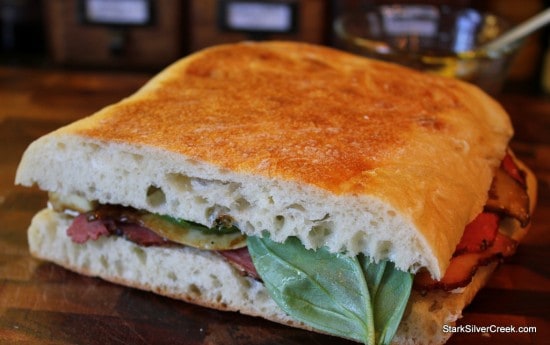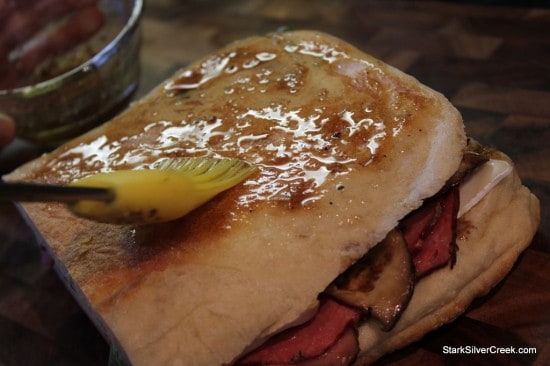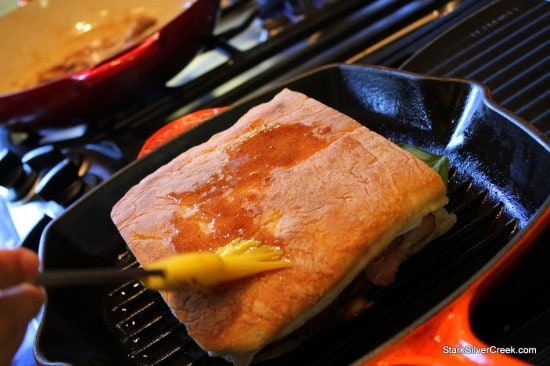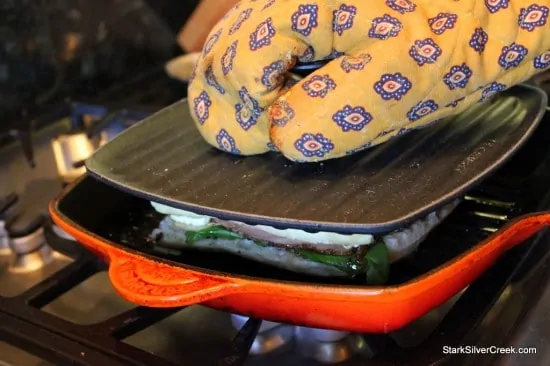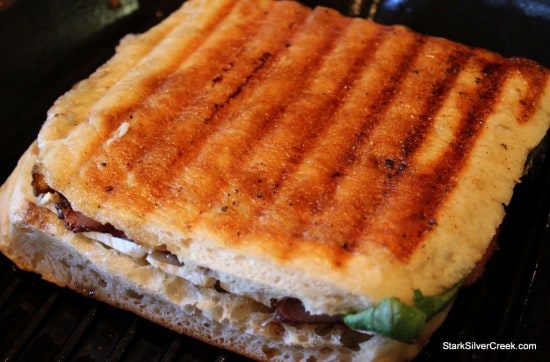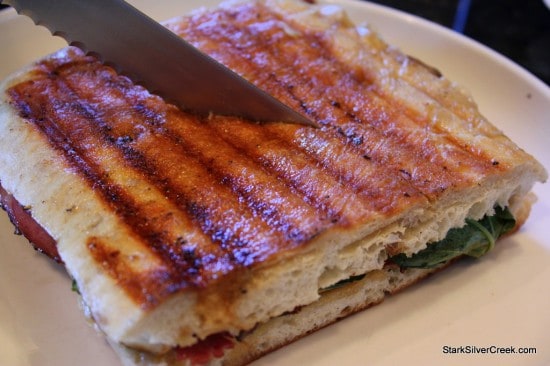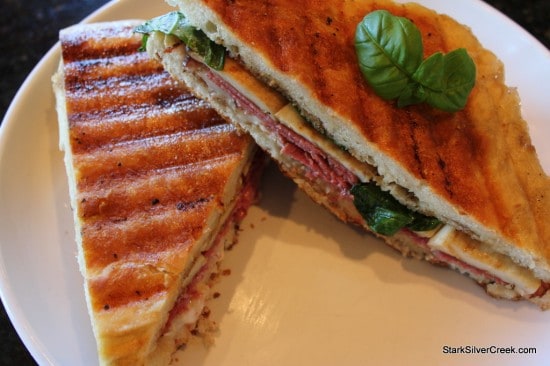 This recipe really shows off the character of the king trumpet mushroom, adding to the juicy meatiness of this pastrami sandwich that will make it quite the distraction. It is the perfect panini to enjoy while busy playing a game of cards or running around Rome.
However, beware as this panini may become the center of attention. Yet a distraction this delectable must be most welcomed, no?