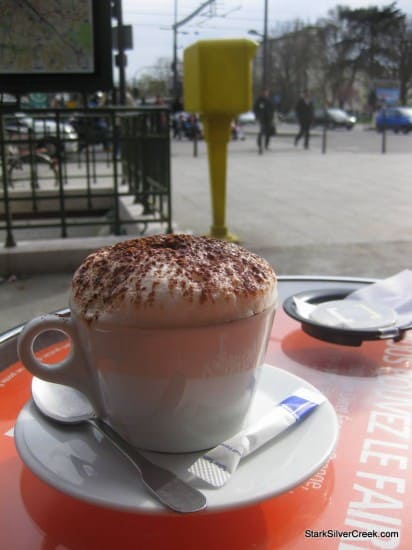 On a busy day in Paris between meetings, I was able to find a moment of relaxation when I decided to rest at Cafe Massena having arrived a few minutes early for my next appointment. I wasn't expecting much as I gratefully let my shoulders sink into a chair at the front of the cafe. As I waited for my order of a cafe latte to come, I watched others hurry by.
My latte came hot and bursting with froth. It came in a nice thick cup. Exactly how I love my lattes served. Not a thin delicate cup which one worries will break if you aren't careful.
It was a relaxing moment where I could take a deep breath, and then proceed with the rest of my day.