Berkeley's acclaimed Aurora Theatre Company is proud to announce a call for submissions for its sixth season of the Global Age Project (GAP) festival of new works. The company will choose four new plays to be presented as staged readings with professional directors and actors during the GAP festival in February of 2011; the festival will coincide with the company's fully-staged World Premiere of 2010 GAP finalist Allison Moore's new comedy, COLLAPSE, the second main stage production to develop from the GAP.
The competition is open to playwrights from the United States, Canada, and Mexico. Each of the four finalists will receive a $1,000 award and their work will be considered for further development and production during Aurora Theatre Company's regular season; out of town artists will receive travel and accommodation expenses. Deadline for play submission is August 1, 2010; finalists will be announced in early December 2010.
Aurora Theatre Company is excited to offer online script submission for the GAP.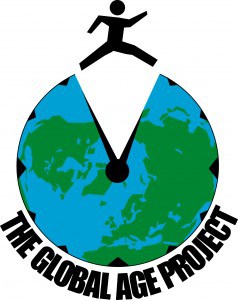 The Global Age Project is a discovery and developmental vehicle established to encourage playwrights to address important issues affecting our present and future at the dawn of this global age. Seeking forward-thinking work from both established and emerging playwrights, Aurora Theatre Company requests submissions that passionately challenge audiences to examine issues and concerns of the 21st century. Writers are encouraged to submit works that explore the current and future state of the global community and/or examine the changing state of human relationships in this new century. The company also encourages submissions that transcend traditional forms of theater presentation.
Aurora Theatre Company's Artistic Director Tom Ross states, "This year, I'm pleased to welcome back Matthew Graham Smith as our GAP Producer, and Deborah Taylor as his Associate Producer. Their enthusiasm and passion for producing new work undoubtedly raised the bar for the GAP. We are also equally excited to produce our second GAP World Premiere, Allison Moore's COLLAPSE, which originated as one of the GAP finalists this past season; director Jessica Heidt, as well as the original GAP cast, Aldo Billingslea, Gabriel Marin, Carrie Paff, and Amy Resnick, will all reprise their roles for Aurora's main stage production. The GAP reading was such a huge hit with audiences, and I'm thrilled that the play will also be seen by a national audience as part of a National New Play Network World Premiere, a collaboration between Aurora Theatre Company, Curious Theatre in Denver, and Kitchen Dog Theater in Dallas."
Nominated for 27 Bay Area Theatre Critics Circle Awards for 2009, Aurora Theatre Company continues to offer challenging, literate, intelligent stage works to the Bay Area, each year increasing its reputation for top-notch theater. Located in the heart of the Downtown Berkeley Arts District, Aurora Theatre Company has been called "one of the most important regional theaters in the area" and "a must-see midsize company" by the San Francisco Chronicle, while The Wall Street Journal has "nothing but praise for the Aurora." The Contra Costa Times stated "perfection is probably an unattainable ideal in a medium as fluid as live performance, but the Aurora Theatre comes luminously close," while the San Jose Mercury News affirmed "[Aurora Theatre Company] lives up to its reputation as a theater that feeds the mind," and the Oakland Tribune declared "it's all about choices, and if you value good theater, choose the Aurora."