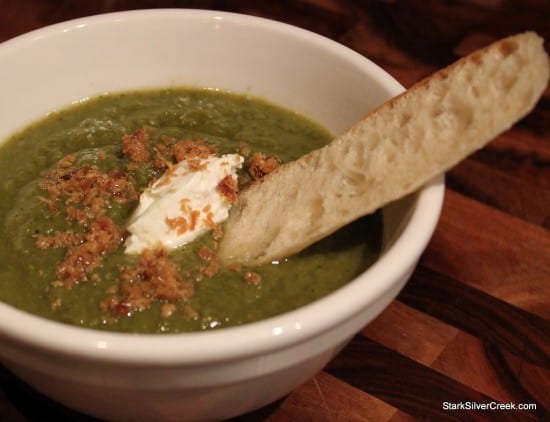 Since I joined a Community Supported Agriculture (CSA) program this season, I've received plentiful bunches of leeks and chard in my weekly portions of vegetables and fruits. It was inspiration to create my latest recipe, 'Aromatherapy for the Soul' Pea, Leek and Chard Soup.
This soup is designed to calmly simmer in a slow cooker for about 8 1/2 hours, during which, you will experience a delectable aroma waft through your entire home. Take a deep breath and get into your Zen space…at the end a delicious, hearty soup to share.

Like the aroma from this soup while it's simmering, the recipe is also stress free and made for the slow cooker. Try to gather the approximate amount of each ingredient, but don't stress it if you find yourself with a little more or less. This soup is thick and hearty because of the vegetables, no cream is added to this recipe.

Loni's 'Aromatherapy for the Soul' Pea, Leek and Chard Soup
Ingredients:

5-6 medium-sized leeks
1 bunch of chard (probably about 15 leaves)
16 oz. bag of frozen fresh peas (do not use canned peas)
32 oz. of chicken broth
sea salt to taste
pepper to taste


When serving, you will need a soft mild goat cheese and some crumbled bacon bits. For the latter, it is always best to make your own, but sometimes that is not possible so don't stress it.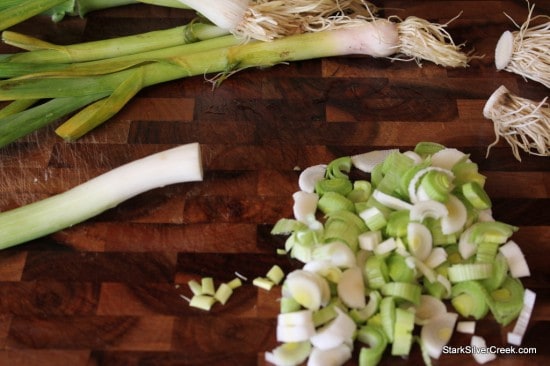 Use only the bottom portion of the leeks and slice them into thin slices and toss them into the slow cooker.
Next slice up the chard using a large chef's knife. You don't have to be really neat about this as all the ingredients get pureed.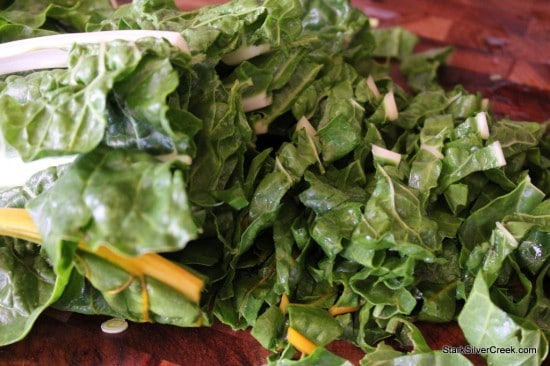 Place the chard in the slow cooker. Add the frozen peas and pour the chicken broth in as well.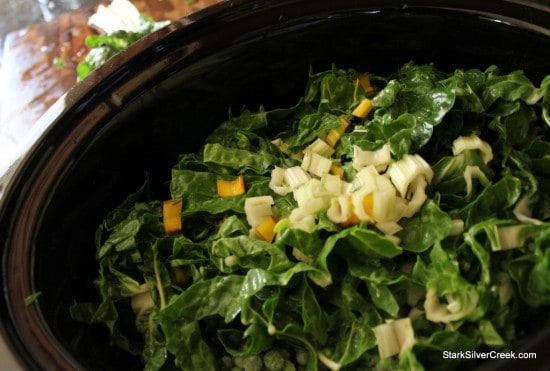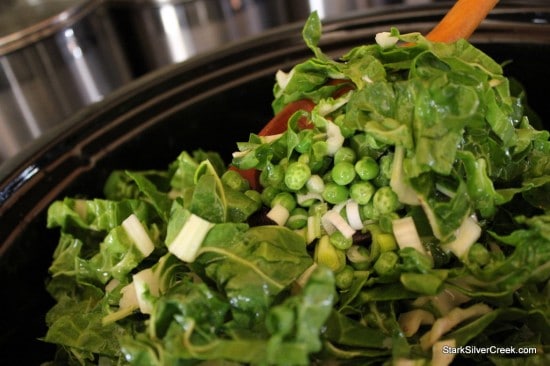 Set the slow cooker on low-medium for 8 1/2 hours and get on with the rest of your day. Take a wooden spoon and stir your soup every 2-3 hours. You will soon find your home filled with a wonderful aroma.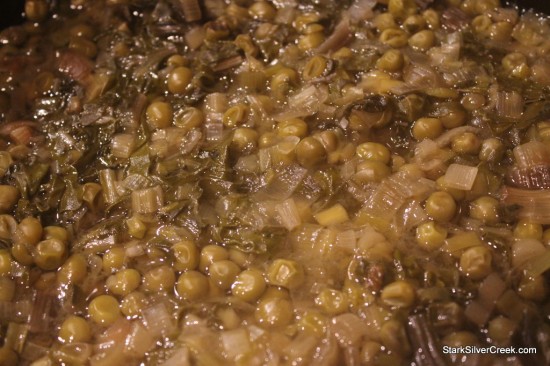 After the 8 1/2 hours, take a hand blender and mix the soup. Add salt and pepper to taste.
Ladle some into a bowl. Dress up with a dollop of mild goat cheese and some bits of crumbled bacon. A piece of toasted bread is always a welcome touch.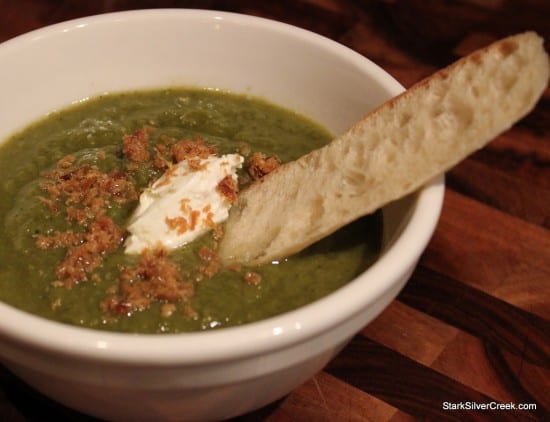 Inhale, exhale and relax…