Guest post by Jane Lurie.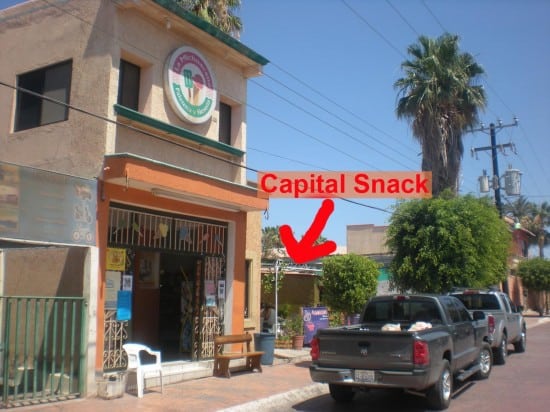 You have heard of Michoacana, the popular ice cream/popsicle store in Loreto several times here on SSC.  On November 11 of last year, Loni  interviewed Orlando about the newly opened snack stand that the family opened next door. We visited what is now called "Capital Restaurant" and found that their menu has greatly expanded and is truly delicious.  Our current favorite meal is the Chicken Tostadas.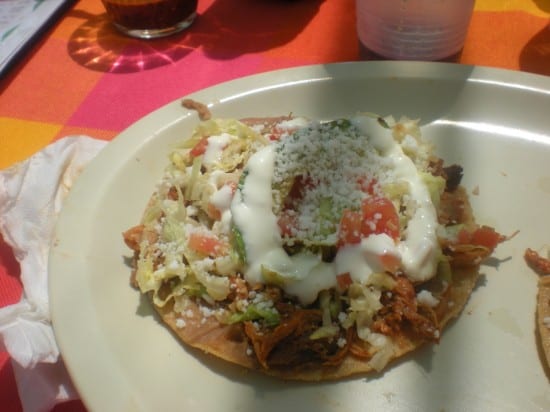 Chef Ymelda has a special touch.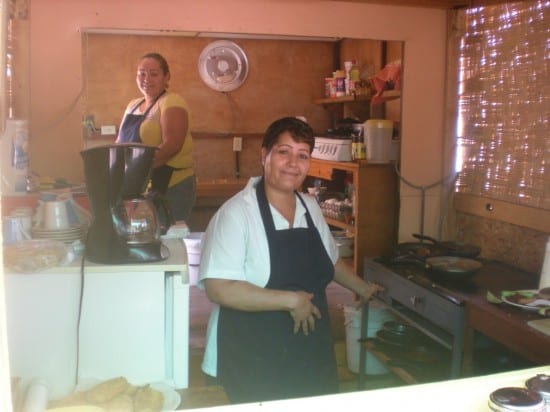 The tostadas are soo light…well I'll let Sharon, John, Ariel and Grace tell you:
Our neighbor Bruce M. asked us to bring a chile relleno back. That also looks delicious.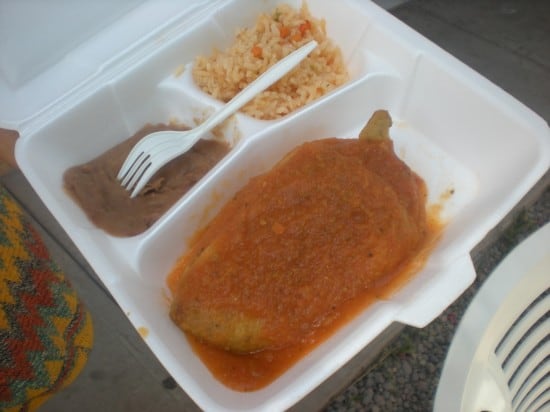 This place is often packed at lunch time. Sharon and I have had the tostadas 3 times this week. We leave here in 5 days…I wonder how many more visits we can fit in to Capital Restaurant…..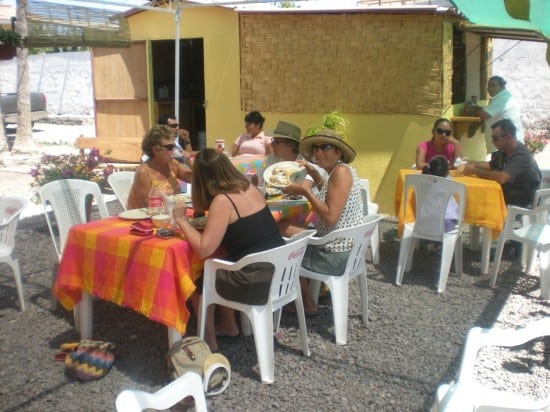 Some of us retained our giddiness after we left Capital Restaurant…here is what happened at Juarez Market…too much sun?…overdose on tostadas? who can say? :