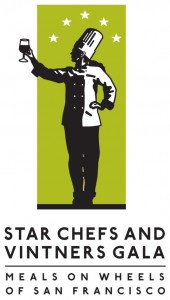 James Beard Award-winner Nancy Oakes of Boulevard returns for her seventh year to lead one of the most illustrious line-ups of culinary superstars in Northern California as Meals On Wheels of San Francisco (MOWSF) hosts its 23rd Annual Star Chefs & Vintners Gala on Sunday, May 16 at Fort Mason's Festival Pavilion in San Francisco. The gala is MOWSF's largest fundraiser and its main source of charitable contributions for the year.
Gala Chef Chairwoman Oakes, along with more than 70 notable chefs from several of Northern California's top restaurants, will come together to prepare the ultimate food lover's feast, all to benefit Meals On Wheels of San Francisco and their efforts to serve one of the city's most vulnerable populations – homebound seniors.
"Providing nourishing meals and supportive services for San Francisco's seniors is of utmost importance during these trying economic times," said Ashley McCumber, Executive Director of Meals On Wheels of San Francisco. "With the generosity of these world-class chefs and wineries, we are able to provide 440,000 meals to seniors in San Francisco."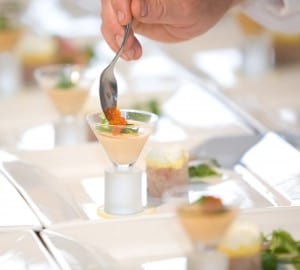 Among the chefs participating in this year's gala are: Mourad Lahlou (Aziza), Sean O'Toole (Bardessono), Maggie Pond (Cesar), Jan Birnbaum (Epic Roasthouse), Chad Newton (Fish & Farm), Chris Cosentino (Incanto), Mark Dommen (One Market), Staffan Terje (Perbacco), Chris L'Hommedieu (MICHAEL MINA), Laurence Jossel (Nopa / Nopalito), Peter McNee (Poggio), Richard Reddington (REDD), Robert Leva (Salt House), Mark Sullivan (Spruce) and Parke Ulrich (Waterbar).
A stellar collection of 75 of California's leading vintners will also participate in the gala, many of them providing wine pairings for each of the dishes. Participating vintners include J. Vineyards and Winery, Frog's Leap Winery, Duckhorn Wine Company, Hanzell Vineyards, Pride Mountain Vineyards, Landmark Vineyards, Poem Cellars and Three Sticks Winery.
At a specialty cocktail bar, celebrity bartenders Scott Beattie (Hangar One), Jon Gasparini (Rye), Scott Baird & Aaron Smith (15 Romolo) and Daniel Hyatt (The Alembic Bar) will serve up classic spirits and exotic concoctions.
The evening begins at 5 p.m. with an hors d'oeuvre and wine reception, featuring creations from more than 30 chefs and wineries, followed by a three-course, sit-down meal, with each course prepared by one of 27 different chefs. The evening culminates with a lavish dessert reception featuring decadent sweets from Yigit Pura (Taste Catering), Sara Spearin (Dynamo Donuts), Jake Godby (Humphry Slocombe) and Bill Corbett (Coi & Il Cane Rosso) to name a few.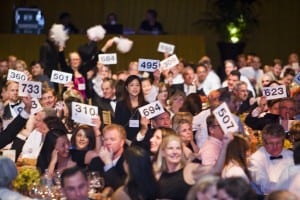 During both live and silent auctions, guests will have the opportunity to bid on a number of once-in-a-lifetime items, including a party at a luxury penthouse in Sun Valley, Idaho featuring the culinary creations of Nancy Oakes, a ten-day Mediterranean Silversea Cruise, a wine connoisseur package featuring several "unobtainable" wines and private dinners and cooking classes with celebrity chefs. The evening's exciting climax is "Fund-A-Route," in which guests pledge cash donations towards funding an entire meal delivery route for the next year. Guests at the 2009 Gala shattered previous records by raising their paddles to the tune of $311,000 for "Fund-A-Route," while the event raised a grand total of $1.1 million.