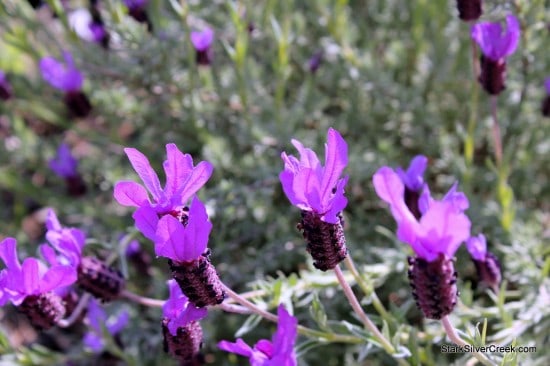 It must be spring. The sun is shining and the scent of lavender is in the air. Well, except at the HP Pavilion. Yes, let's all take a moment to smell the flowers, and nurse our collective wounded pride. It's only one game. It's only one game. But, my, after last night's 2-1 loss to the Colorardo Avalanche, the Sharks might just be feeling deja vu all over again.
I don't want to think about what would happen with a game two loss on Friday. All I know is this: offense, please. Thorton. Marleau. Heatley. Pavelski.
Let's get going.
That was a fun game 1 loss, just a little rope-a-dope. Very clever. We get that, so now let's get serious, shall we?
Oh, about this lavender then. Purple. Fragrant. Used in soap and hand creames. And blooming freely across the Bay Area. It's enough to almost make me smile the day after a Shark's game one loss. Almost.
(Photo credit: Clint and the Canon T2i $899 B&H Photo, but that probably goes without saying.)
Send your photos, quirky observations, stories about the Bay Area to chrisw (at) starkinsider.com