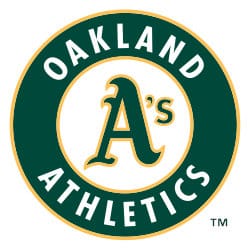 Will they or won't they? For now it appears as though the City of San Jose and the Redevelopment Agency are pushing ahead with a plan that would see the Oakland A's relocated to the South Bay. The current plans sees a stadium being built close to HP Pavilion where the San Jose Sharks NHL hockey team currently plays.
According to a weekend article in the Mercury News, the cost of prepping land is the neighborhood of $72 million. Then it would be leased to the Oakland A's who would build a baseball stadium. Tomorrow a vote is scheduled regarding a $4.6 million line item that would see a thoroughfare created with a realignment of Autumn street.
There are many hurdles, and potential deal breakers ahead. Not the least of which is the City's current financial crisis which is resulting in cutbacks and layoffs. Many are asking if this is the time to be taking on such a risky endeavor.
Personally, I'm 50/50 on the deal.
I like to see more investment and activity in downtown San Jose. However, I too am concerned about the costs. No doubt, whatever has been budgeted will be short by at least 50% or more if history is any indication regarding large scale projects (ah…. Bay Bridge…?).
On the upside the stadium would bring more spending to downtown businesses and restaurants which is really what should have happened if Santana Row had been built here instead of over at Stevens Creek.