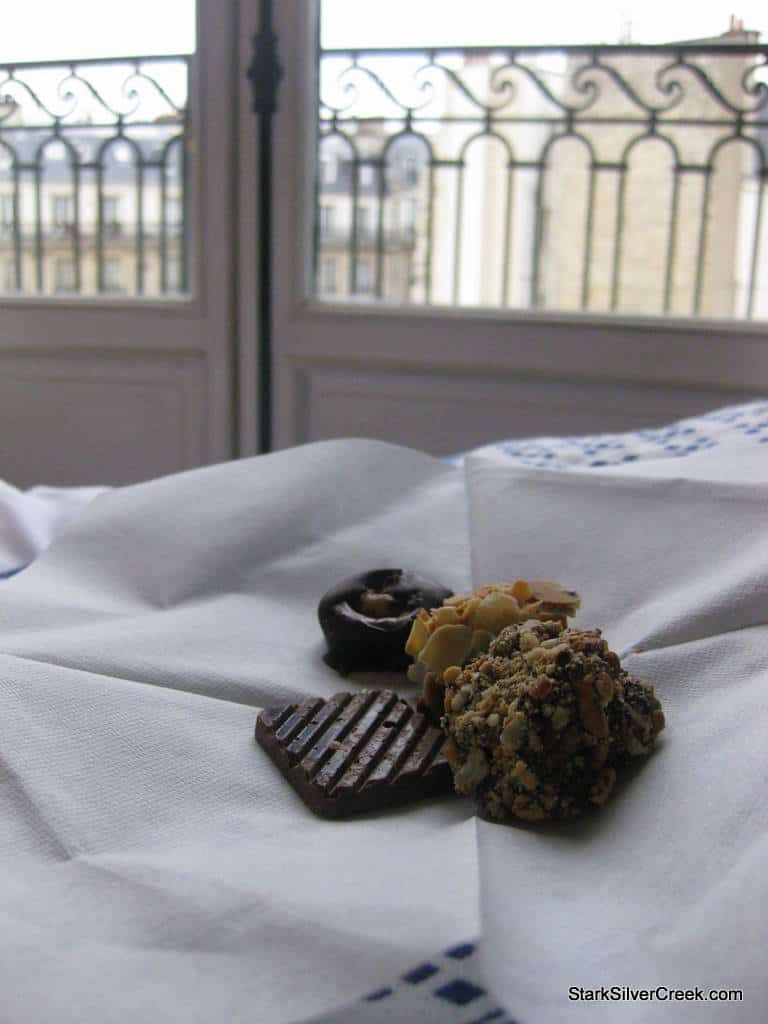 Sunday morning in Paris was a truly indulgent experience.
I had spent the previous day making and sampling chocolates at a course taught by Mélanie Dupuis, Chef pâtissière at L'Atelier des Sens. As with almost all cooking classes, I departed after three hours of true immersion of the senses with a wonderful box of chocolates. A labor of love by both me and the rest of the students in the class. I really enjoyed the authenticity of the class which was taught in French.

Sunday morning, before my plans to tour Musée d'Orsay and soak in some breathtakingly inspiring Impressionist masterpieces, I decided to pause a moment and enjoy the view outside my hotel room balcony. I placed a couple of chocolates from the box onto a napkin, snuggled closer into the warmth between my bed and the sheets and savored the freshly handmade creations and the moment.
A simple, prolonged pause.
I stretched and realized a day of possibilities just started.