After arriving in Paris on a Friday morning and spending the day in meetings, I decided the only way to cap off the day would be to do something fun and truly Parisian. One simple answer: Moulin Rouge.
I am sure the place with its distinctive windmill and red neon lights has grown in popularity since Nicole Kidman strutted and danced in the 2001 Moulin Rouge! movie. The earlier seating was all booked so I opted for the second seating at 11 pm. When I arrived, a long line had formed commencing at the door of the Moulin Rouge and meandering along the length of the building.
It was a cold evening and I huddled deep into my jacket as I waited with others. Neither of the folks in front of me or behind me were from North America. This was a nice change. As we got closer to 11 pm, tourists arrived in batches streaming out of large double-decker buses.

A little past the showtime and finally the line starts moving. As I walked into the Moulin Rouge, I felt as thought I had been swallowed by a whale. The inside of the lobby was wrapped in red carpet and walls. To my delight, I was led to a table right against the stage. Front row seats, what luck! There were no reserved seats, everyone was seated based on I am sure some predefined rhyme or reason.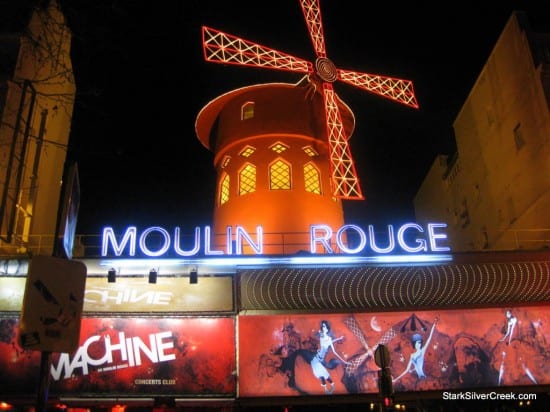 There was no mistaking the beginning of the show. It started with much pomp and circumstance. There were numbers with high energy, others appealing more to the softer romance of Paris. Between acts with dancers in beautiful feather costumes, there were musicians, acrobatics and even a ventriloquist. I think the most spectacular act was one in which the front part of the stage receded and there was a tank of water with large snakes. A dancer steps into it and starts "dancing" with the snakes.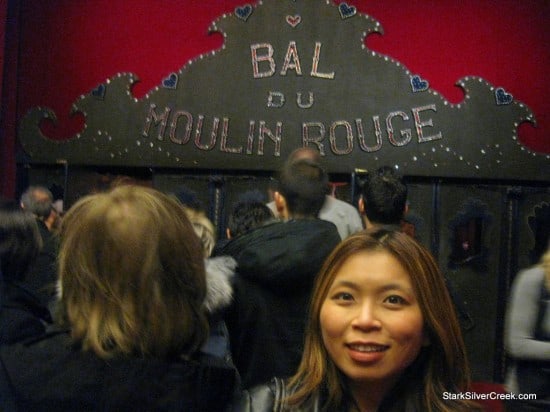 The show from beginning to end was full of energy and entertainment. There was not a moment in the show where my interest wavered. The 1/2 bottle of champagne that came with the ticket was a luxurious addition.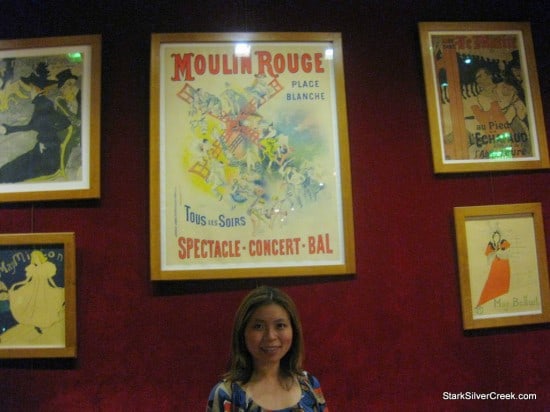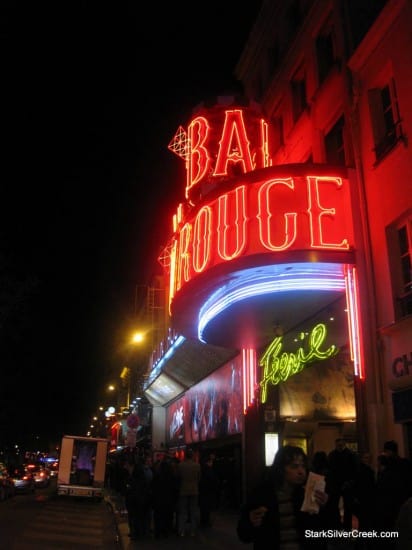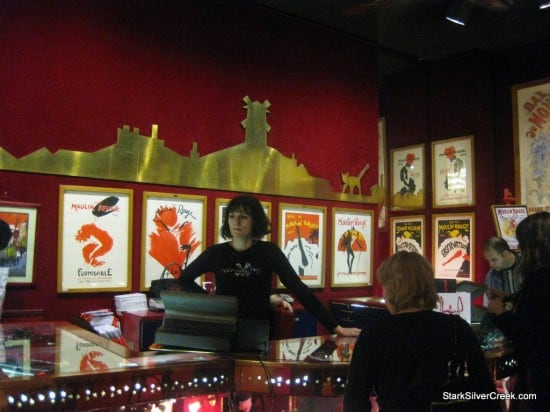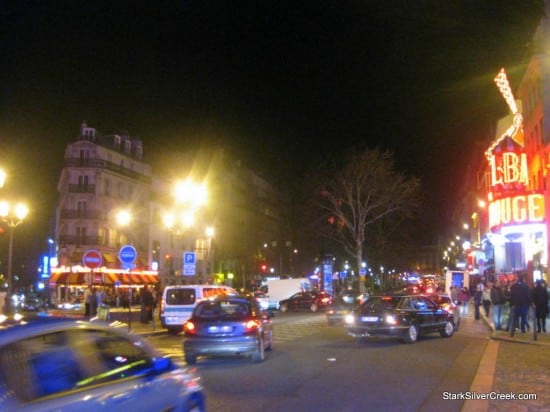 My only bad experience of the night was how hard it was to flag down a taxi. Having done this in both New York and Los Angeles, I feel qualified to note that the experience was much poorer in Paris. The only comfort I have is that it was nothing personal. A local told me that Paris taxis are renowned for providing poor service. After waiting about 40 minutes, I literally had to beg to get into a taxi to take me back to my hotel.
In the end, one could say I did have a very Parisian evening from the glitz and romantic fantasies of the Moulin Rouge to the less-than-friendly taxi drivers.