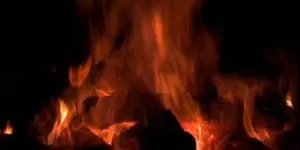 Intersection for the Arts and Campo Santo have announced the Open Process Program premiere peformances of La Semilla Caminante/The Traveling Seed, A Multimedia Performance Work created by groundbreaking artist activists: Cherríe Moraga, Celia Herrera Rodriguez and Alleluia Panis.
La Semilla Caminante/ The Traveling Seed is a journey where indigenous myth resurfaces through contemporary story-telling. It is a story of travel, crossing river and ocean, and coming home to where we started. This special project is a multi-disciplinary exploration that merges myths, spirits, documentary and drama and features videos and recordings from Ritual Ceremonies throughout the country.
"In the Pre-Columbian world, the night sky was female and the stars, which could be seen when the sky was the darkest, were considered the most powerful and therefore the most feared, reflective of the feminine aspect of the universe. During times of chaos, it was said that this female force came down to the earth to put things right again," says Celia Herrera Rodríguez.
The evening features live music, dance, movement, videography and an original script all blended together in this journey to "get well." This project was one of the select pieces awarded the prestigious Creative Work Fund Grant Award.
The performances take place for three nights only from April 23 through April 25, 2010 at Intersection for the Arts located at 446 Valencia Street (between 15th and 16th Streets), San Francisco, CA 94103.