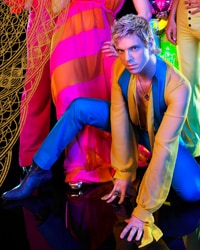 Carey Perloff, artistic director at American Conservatory Theater (A.C.T.) in San Francisco, today took the wraps off the 2010-2011 season. The cornerstone of the six-show season is the world premiere musical adaptation of Tales of the City, an irrepressible celebration of the spirit that still defines our City by the Bay. Amid the fog-drenched glow of disco lights, bathhouses, and the bustling soul of 1970s San Francisco, a wide-eyed Midwestern girl finds a new home—and a new kind of family—with the characters at 28 Barbary Lane.
"Creating a theatrical version of Maupin's Tales has been a dream of ours for many years, and we've assembled the perfect creative team," notes Perloff.
Two-time Tony Award winner—and A.C.T. favorite—Bill Irwin (A.C.T.'s Fool Moon, Texts for Nothing) returns to the Bay Area in Molière's chaotic classic Scapin.
Marcus; or the Secret of Sweet comes to the A.C.T. in partnership with Marin Theatre Company and Magic Theatre who will open their seasons with the first two parts of The Brother/Sister Plays.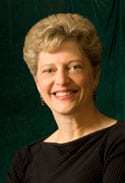 Longtime Pinter collaborator and A.C.T. Artistic Director Carey Perloff, directs Harold Pinter's classic The Homecoming, which features A.C.T.'s extraordinary core acting company along with A.C.T. favorite Andrew Polk (A.C.T.'s November).
Canada's unconventional Virtual Stage and Electric Company Theatre will bring a multimedia version of Jean-Paul Sartre's 1944 existential classic No Exit that brings a Brief Encounter-like mix of live theater and cinematics.
One play is TBA. And the always popular A Christmas Carol again returns in December.
"The experience of watching a story unfold in realtime with the sweat, passion, laughter, and tears of live performers inhabiting the same space as the audience is unforgettable. I hope you will join us for the remarkable theater experiences that await you in our 2010–11 season!"
A.C.T. 2010-11 Season

Scapin
by Molière
Adapted by Bill Irwin and Mark O'Donnell
Directed by and starring Bill Irwin
Sept. 16—Oct. 17, 2010

Marcus; or the Secret of Sweet
by Tarell Alvin McCraney
Directed by Mark Rucker
Oct. 29—Nov. 21

The Homecoming
A Harold Pinter Celebration
by Harold Pinter
Directed by Carey Perloff
March 3—27, 2011

No Exit
by Jean-Paul Sartre
Adapted from the French by Paul Bowles
Conceived and directed by Kim Collier
April 7—May 1, 2011

Tales of the City
Based on Armistead Maupin's Tales of the City and More Tales of the City
Libretto by Jeff Whitty
Music and lyrics by Jake Shears and John Garden
Directed by Jason Moore
May 17—July 10, 2011

TBA
One more play to be announced.