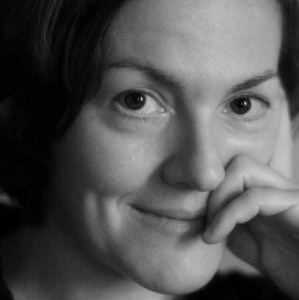 Magic Theatre, San Francisco's home for new plays, announced that they will close the 09-10 Season with the world premiere of An Accident by Lydia Stryk, directed by Rob Melrose. The new drama starring local favorites Arwen Anderson and Tim Kniffin opens Wednesday, April 21st.
When a woman is critically injured in an accident, can the same man who almost took her life save her? There are encounters in life that take you somewhere you've never been and never meant to go. With violent precision, savage imagery and theatrical vitality, Lydia Stryk writes an extraordinary play about recovery. An Accident is both visceral playground and emotional minefield.
Magic is thrilled to give a theatrical home to Lydia Stryk. According to Chicago Public Radio, Stryk is "a master of the turn of phrase and of taut dialogue… And what's remarkable besides the language is her ability to create characters…"
In choosing the play, Artistic Director Loretta Greco says "I was wrecked by the enormous stakes and the savage, naked behavior in An Accident. Lydia's piercing intellect, curiosity for the human condition, rich, raw language, and emotional muscularity make her a perfect Magic playwright."
Rob Melrose, Artistic Director of Cutting Ball Theatre, makes his directorial debut at Magic Theatre with An Accident. "I've watched Rob evolve since he was a junior at Princeton into a director of note," says Loretta Greco, "and I've been so impressed with his work at Cutting Ball and around the country. It's an enormous privilege to have him join us at Magic to herald Lydia's stunning chamber play."
The production team for An Accident features light designer York Kennedy, sound designer Sara Huddleston, and Erik Flatmo designing both set and costumes.
BIOGRAPHIES

Lydia Stryk (Playwright) was born in DeKalb, Illinois, birthplace of barbed wire. She grew up between DeKalb and London, England, and as a child also lived in Japan where she studied Kabuki and performed on the stage, and in Iran. She later trained to be an actress at the Drama Centre, London – a career she pursued in New York for exactly one year before going back to school to study history, education and later, journalism. While interning at the weekly journal, The Nation, she wrote a play, coming full circle back to the theatre, but this time as a writer. She has a Ph.D. in Theatre from the Graduate Centre of the City University of New York. Her dissertation, "Acting Hysteria: An Analysis of the Actress and her Part" was in part an attempt to understand why her own short-lived experience acting the woman's part on stage felt pathological. She is the author of fifteen full-length plays including Monte Carlo, The House of Lily, The Glamour House, Lady Lay, Safe House, On Clarion, Ghost Mall and American Tet, and a few short ones, which have been seen at festivals across the country and produced at, among others, Denver Center Theatre, Perseverance Theatre (Alaska), Steppenwolf Theatre Company, Victory Gardens, The Contemporary American Theatre Festival, and in Germany at Schauspiel Essen, Theaterhaus Stuttgart and the English Theater Berlin. She has been commissioned by Pittsburgh Public Theatre and Geva Theatre, Rochester, and is the recipient of a Berrilla Kerr Playwright Award. She lives between Berlin and New York City. www.lydiastryk.com

Rob Melrose (Director) is the Artistic Director and co-founder of The Cutting Ball Theater where he has directed The Bald Soprano, Victims of Duty, Bone to Pick (world premiere), Endgame, Krapp's Last Tape, The Taming of the Shrew, Macbeth, Hamletmachine, As You Like It, The Death of the Last Black Man in the Whole Entire World, Mayakovsky: A Tragedy, My Head Was a Sledgehammer, Roberto Zucco, The Vomit Talk of Ghosts (world premiere), The Sandalwood Box, Pickling, Ajax for Instance, Helen of Troy (world premiere) and Drowning Room (world premiere) and has translated No Exit, Woyzeck, Pelléas and Mélisande, The Bald Soprano and Ubu Roi. He has directed at The Guthrie Theater: Happy Days, Pen; The California Shakespeare Theater: Villains, Fools, and Lovers; Black Box Theater: The Creature, Actors' Collective: Hedda Gabler; Alias Stage: Creditors; Crowded Fire: The Train Play; C.A.F.E.: Chain Reactions; Perishable Theatre: All Spoken by a Shining Creature (world premiere); Yale Summer Cabaret: Endgame, The Shawl; Princeton Summer Theater: Twelfth Night. As assistant director he has worked at The Public Theater/New York Shakespeare Festival: Hamlet (Oskar Eustis, director); Berkeley Repertory Theatre: The Pillowman (Les Waters, director); American Conservatory Theater: Indian Ink (Carey Perloff, director); The Guthrie Theater: Othello (Joe Dowling, director); Yale Repertory Theater: Twelfth Night (Mark Rucker, director); and as directing intern at The McCarter Theatre: The Glass Menagerie (Emily Mann, director). He has an M.F.A. in directing from the Yale School of Drama, a B.A. in English and Theater from Princeton University, and is a recipient of the NEA/TCG Career Development Program for Directors. This spring, he will be the Public Theater's artist in residence at Stanford University.

Arwen Anderson (Libby) and Tim Kniffin (Anton). Photo by Erin Gilley.

Arwen Anderson (Libby) is thrilled to return to Magic where she previously appeared in the world premieres of Mrs. Whitney, Expedition 6, and The Rules of Charity, as well as Theresa Rebeck's Mauritius. Favorite credits include Streetcar Named Desire (Marin Theatre Company); Lobby Hero and The Shape of Things (Aurora Theatre Company); T.I.C. Trenchcoat in Common (Encore Theatre Company); Skin (Climate Theatre & Encore Theatre Company); 4 Adverbs (Word for Word); 43 Plays for 43 Presidents (Rough & Tumble); Nickel & Dimed (TheatreWorks & Brava); I Love You, You're Perfect, Now Change (Marines Memorial Theatre); Current Nobody (Just Theater); and Midsummer/4 (Central Works). She is also a professional aerialist and recently performed doubles trapeze with San Francisco's own beloved New Pickle Circus. Ms. Anderson graduated with degrees in Theatre and Psychology from Wesleyan University, performs locally as a singer/songwriter, and trains and teaches aerial silk and trapeze at the Circus Center of San Francisco.

Tim Kniffin (Anton) makes his Magic debut with An Accident. His credits include Paul in Permanent Collection and Cantwell in The Best Man (Best Production and Best Ensemble – Bay Area Critics Circle) at Aurora Theatre; Biff in Death Of A Salesman and Benedick in Much Ado About Nothing/In The Mood at 6th Street Playhouse; Picasso in Picasso At The Lapin Agile at Knoxville's Clarence Brown Theatre; Brick in Cat On A Hot Tin Roof at Theater Schmeater; Mitch in Streetcar Named Desire and John in Betrayal at Pacific Alliance; Gene in Side Man and Elyot in Private Lives at Spokane Interplayers Ensemble; and Antony Wilding in Enchanted April at The Cinnabar Theatre. Mr. Kniffin has also performed at Center Repertory, Marin Theatre Company, Seattle Repertory, Book-It Repertory, Tacoma Actors Guild, Seattle Shakespeare, Dallas Theatre Center, The Kennedy Center, Sonoma County Repertory Theatre, Porchlight, Playground and Drugie Studio (Wroclaw, Poland). He recently directed The Seafarer for Narrow Way Stage Company, and has just finished shooting for NBC's Trauma and the BBC's How To Make Your First Billion. Mr. Kniffin is a San Francisco native, a graduate of Sonoma State University (BA), and S.M.U.'s Meadows School of the Arts (MFA).