Guest post by Jane Lurie.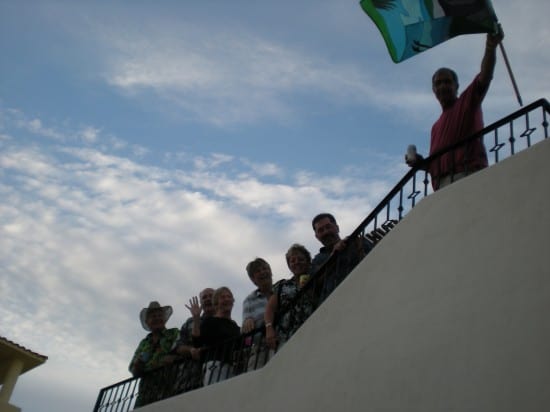 End of week one (and 1/2) in Loreto
This was an especially full week in Loreto. So many SF Bay Area friends were here. Lots of excitement in Agua Viva…two housewarming parties, one birthday party and our first "Outdoor Movie Night", using an accommodating building next to Chuck and Marsha's for the screen.
We moved into our place in November, 2008 and fell deeply in love with every inch of it. Now, every time we have to leave, whether we've been here a week or a month, it feels oh so wrong. Our friends, whose homes were still in progress, could not understand why 4 or 5 weeks wasn't a long enough stay. Well, the past few days we've been saying goodbye to many a tearful face, forced to leave their homes for the first or second time after actually living in them.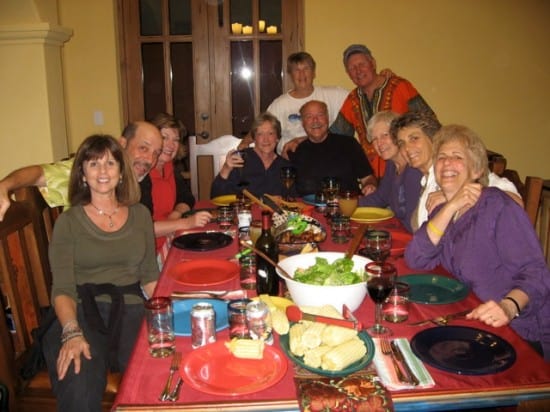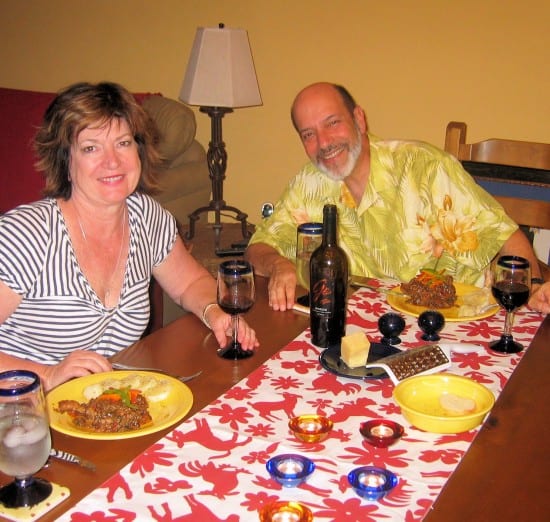 The AV neighborhood around AV 60-65 was hopping. Patty and Bill and Pat and Barry each had housewarming parties. Friends also got to see Steve and Donna's home next door. We celebrated Chuck's birthday at the Jackson's Casa del Loro Loco.  It is so much fun to tour everyone's homes and see the range of colors and furniture bought from San Miguel de Allende, Guadalajara, back in the States and here in Loreto. Each home is different, a reflection of the taste and dreams of its owners.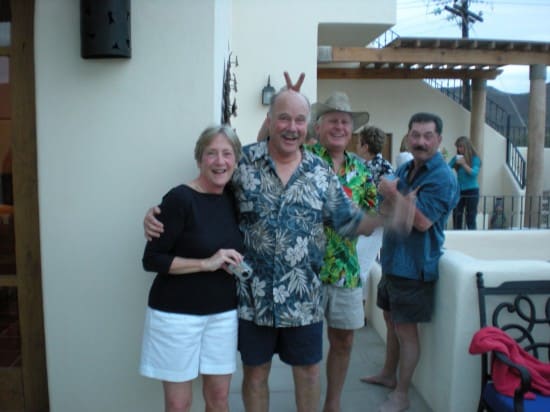 And then there was the First Annual Movie Night at the Jacksons…complete with popcorn. We have a projector which we set up facing the home across from their courtyard. We set up chairs, invited friends and had a blast watching "The Wild Hogs", which seemed a perfect kick-off movie to a great new tradition.