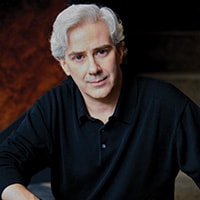 The San Jose Rep Theatre received a grand total of twenty-five nominations from the San Francisco Bay Area Theatre Critics' Circle for outstanding productions. The Kite Runner, As You Like It and The 25th Annual Putnam County Spelling Bee all received nominations for Director, Ensemble, Entire Production and Original Script for The Kite Runner.
"I'm so pleased and proud of all our artists who were responsible for the Rep garnering these 25 nominations for our productions in 2009," comments Artistic Director Rick Lombardo. "I'm blessed to work with such a talented extended family that made all of our productions in the last year very special theater events."
San Jose Rep's critically acclaimed world premiere of The Kite Runner, the international best-selling novel by Khaled Hosseini, garnered nine nominations – including a nod to director, David Ira Goldstein, and a nomination to local playwright, Matthew Spangler, for Original Script. Since its world premiere in March of 2009, The Kite Runner has received standing ovations in Tucson and Phoenix and is included in Cleveland Play House's 2010-11 season.
San Jose Rep's artistic director Rick Lombardo's Bay Area directorial début, As You Like It, received eight nominations, including Director, Entire Production and Ensemble. This innovative high tech production of one of Shakespeare's most captivating comedies also received a nomination for Anna Bullard in the Principal Performance, Female category for her portrayal of Rosalind.
The 25th Annual Putnam County Spelling Bee, a hilarious tale of six adolescent outsiders vying for the Spelling Bee title, earned seven nominations. Directed by Timothy Near, this production received nominations in the musical category including nods for Director, Entire Production, and Ensemble.
The San Francisco Bay Area Theatre Critics Circle consists of local critics and has been granting awards annually in the categories of dramas and musicals for over 30 years. The awards will be given at the Palace of Fine Arts Theatre on Monday, May 3, 2010.
List of San Jose Rep nominations:

ENTIRE PRODUCTION
As You Like It—San Jose Repertory Theatre*
The Kite Runner—San Jose Repertory Theatre*

PRINCIPAL PERFORMANCE, FEMALE
Anna Bullard*—As You Like It—San Jose Repertory Theatre*

PRINCIPAL PERFORMANCE, MALE
Barzin Akhavan*—The Kite Runner—San Jose Repertory Theatre*

SUPPORTING PERFORMANCE, MALE
James Carpenter*—As You Like It—San Jose Repertory Theatre*

DIRECTOR
David Ira Goldstein*—The Kite Runner—San Jose Repertory Theatre*
Rick Lombardo—As You Like It—San Jose Repertory Theatre*

SET DESIGN
David Lee Cuthbert—As You Like It—San Jose Repertory Theatre*
Vicki Smith—The Kite Runner—San Jose Repertory Theatre*

SOUND DESIGN
Scott Edwards—The Kite Runner—San Jose Repertory Theatre*

LIGHTING DESIGN
David Lee Cuthbert—Groundswell—San Jose Repertory Theatre*
David Lee Cuthbert—The Kite Runner—San Jose Repertory Theatre*

COSTUME DESIGN
B. Modern—As You Like It—San Jose Repertory Theatre*

SPECIALTIES (Choreography, Fight, Projections, etc.)
Dave Maier* (Fight Choreographer)—As You Like It—San Jose Repertory Theatre*
Ken Merckx* (Fight Director)—The Kite Runner—San Jose Repertory Theatre*

ORIGINAL SCRIPT
Matthew Spangler—The Kite Runner—San Jose Repertory Theatre*

ENSEMBLE
As You Like It—San Jose Repertory Theatre*
The Kite Runner—San Jose Repertory Theatre*

MUSICALS
ENTIRE PRODUCTION
The 25th Annual Putnam County Spelling Bee—San Jose Repertory Theatre*

SUPPORTING PERFORMANCE, MALE
Steve Irish*—The 25th Annual Putnam County Spelling Bee—San Jose Repertory Theatre*

DIRECTOR
Timothy Near*—The 25th Annual Spelling Bee—San Jose Repertory Theatre*

SET DESIGN
Robert Broadfoot—The The 25th Annual Putnam County Spelling Bee—San Jose Repertory Theatre*

LIGHTING DESIGN
David Lee Cuthbert/Gregory Gale—The 25th Annual Putnam County Spelling Bee—San Jose Repertory Theatre*

COSTUME DESIGN
Shigeru Yaji—-The 25th Annual Putnam County Spelling Bee—San Jose Repertory Theatre*

ENSEMBLE
25th Annual Putnam County Spelling Bee—-San Jose Repertory Theatre*