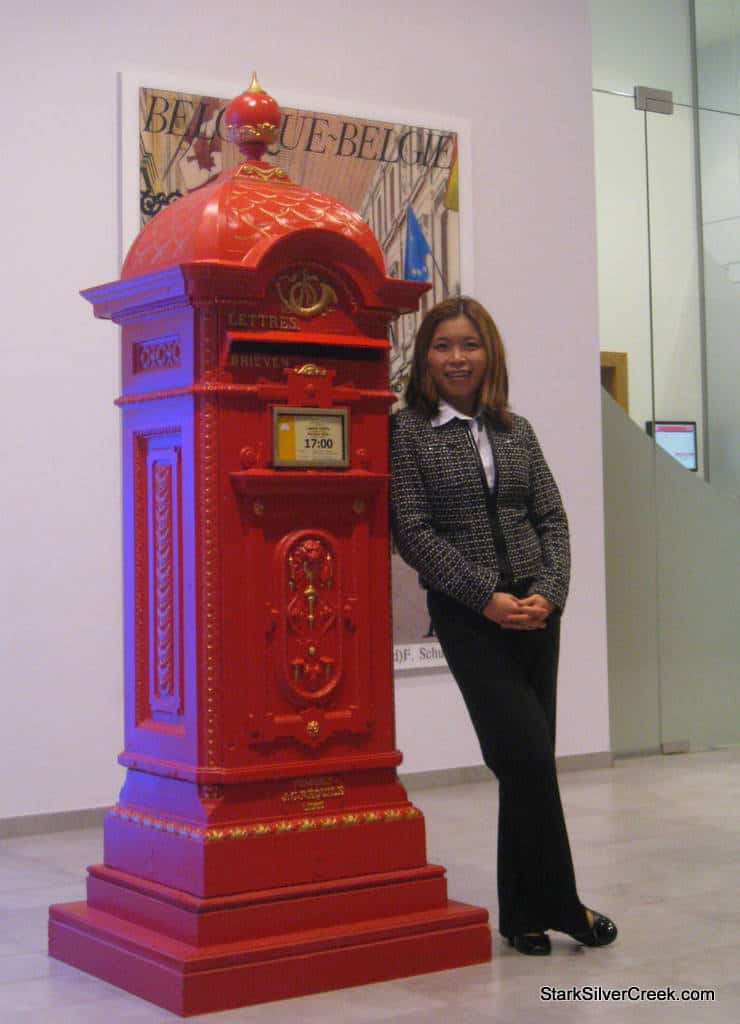 I landed in Brussels Monday morning at 7 am after having boarded a plane on Sunday at SFO around 10 am the day prior.
With a croissant and a shot of coffee for breakfast to ward off any effects of jet lag, I was rewarded with a trip to the Belgian Post in the heart of Brussels to discuss and prepare for a presentation I would give later on this week.

While there, I saw this big red post box in the lobby and just couldn't resist!
On a more serious note, it was a fascinating visit and I received an in-depth demonstration of their Distripost solution which was developed to provide better service to their business customers who use the Belgium Post to distribute marketing communications to their customers.
It is always rewarding to see Adobe solutions applied to challenges and deliver measurable results quickly.