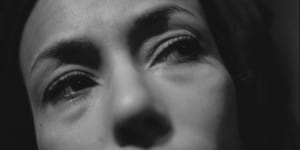 Intersection for the Arts announced a second and final extension of Mirrors In Every Corner. A world premiere, the genre breaking and strikingly original theatre work chronicles an Oakland-based African American family alternately in the present and in 1988 after the mother gives birth to a White baby.
Examining how race is lived in and through the body, this world premiere play attempts to unearth the reality and the fictive construction of race – what makes someone black, what is blackness, what is family, and what is lineage- as a family grapples with the issues of race and identity in contemporary America.
Written by Chinaka Hodge with an original jazz score by the acclaimed Ambrose Akinmusire and directed by Marc Bamuthi Joseph, the show also features Campo Santo co-founder Margo Hall and a dual scenic installation/exhibition by artist Evan Bissell.
Show added: (Thursday) 4/1 at 8pm; (Friday) 4/2 at 8pm; and (Saturday) 4/3 at 8pm.