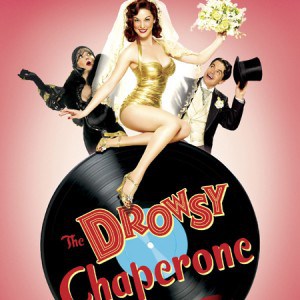 The Hillbarn Theatre in Foster City has announced the lineup for their historic 70th season which begins September 2010. Among several notable highlights, Hillbarn will present the Peninsula premiere of the recent Tony-winning hit The Drowsy Chaperone.
"We are so thrilled to be selected for this great honor," said Lee Foster, Executive Producing Director. "I saw the show in San Francisco and knew this would perfect for Hillbarn Theatre and I'm so pleased that we will present the Peninsula premiere of this wonderful show."
The Drowsy Chaperone pays tribute to the Jazz-age shows of the 1920s and the power those shows held to transport us into a dazzling fantasy. The show premiered on Broadway in 2006 and went on to win five Tony awards.
Also coming to Hillbarn Theatre's 2010 – 2011 season are some classics plus shows that haven't been seen in in the Bay Area for many years:
Chicago (September 3 – 26) is the legendary musical by John Kander and Fred Edd about the merry murderess Roxie Hart and Velma Kelly and features such hits as "Rrazzle Dazzle" and "All That Jazz."
Dial M For Murder (October 22 – November 7) The classic 1954 Alfred Hitchcock movie takes to the stage in a tale about a cheating wife and her husband's plans to end her life.
A Wonderful Life (December 3 – 19) Perfect for the holidays, this musical based on the classic film starring James Stewart features an outstanding score by Sheldon Harnick and Joe Raposo.
Holes (January 28 – February 13) Based on the award-winning book by Louis Sachar, Holes is a modern grown-up fairy tale that tells the tale of a young man with a family curse and his triumph.
Separate Tables (March 11 – March 27) For the first time in the Bay Area in over 30 years, Hillbarn presents this hysterical British comedy made into an Oscar winning films starring David Niven and Deborah Kerr.
The Drowsy Chaperone (May 6 – 29) Hillbarn is proud to presents the Peninsula premiere of this recent Tony-winning musical which pays homage to those grand musicals of years past.