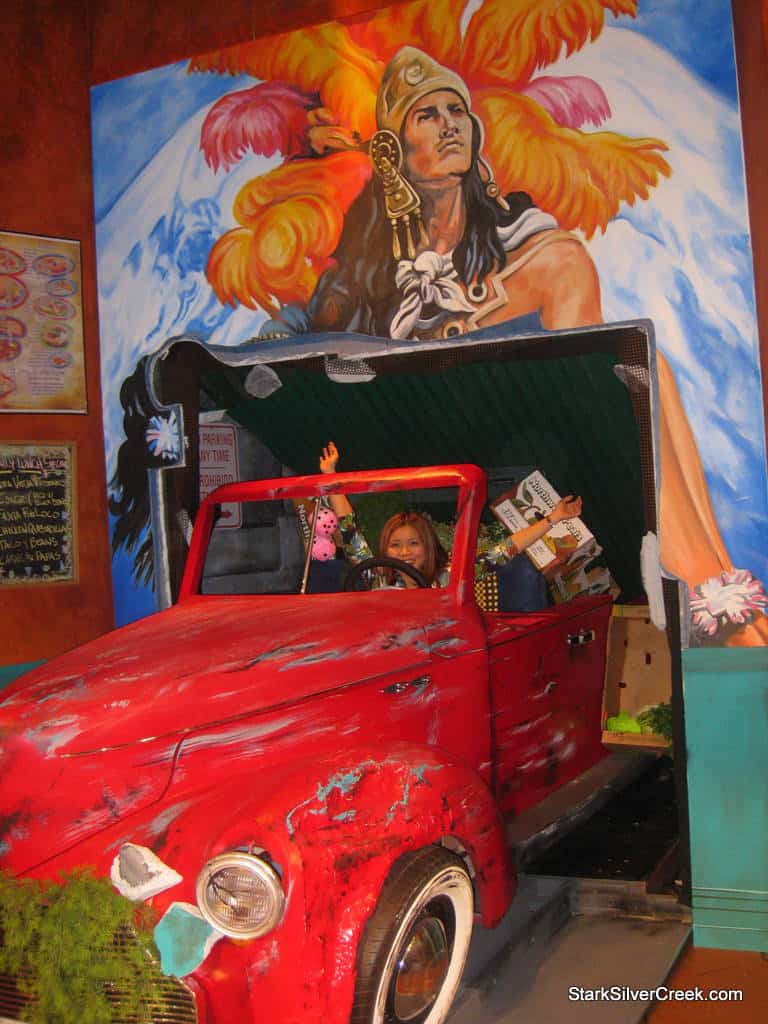 This past week, I was fortunate enough to be invited on stage to explore the incredible set that has been constructed for TheatreWorks' latest production Sunsets and Margaritas. TheatreWorks has its own stage construction team. For this particular visit, one Dave and two Jims, who are part of the stage set construction team, greeted me.
An entire stage set takes about seven weeks to construct. About 98-percent of it is constructed from wood and the magic of making it look like other materials from the vantage point of an audience member is through the use of paint.
In my discussion with Jim and Jim, I learned that one of the most difficult textures to mimic on this set was the stucco walls. The art of creating this effect on stage is very different than a faux finish for the interior of a wall at home. Instead, the "stucco" walls must look like stucco from at least 10 feet away which is the distance to the closest set of audience members in the front row of the auditorium. The is the same consideration applied to costume and makeup for stage actors.
The main attraction of this entire stage set though is the red car which crashes through the wall of the Mexican restaurant during Act 1. I was lucky enough to sit in the car during a test run of the crash. Unlike in a movie set where a car crash has to only happen for one take, the stage crash has to be constructed in a manner that it can withstand crashes every night of the production. An amazing feat and one which Robert Kelly noted took the team a lot of thought to pull off.
How was the experience? You will have to stay tuned for the video.