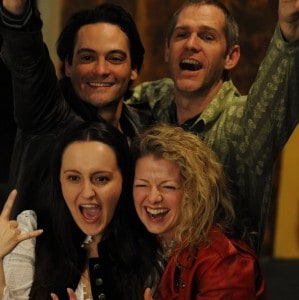 Looking to rock out a little this weekend? Why not check out the new show Rock 'n' Roll opening Saturday night at The Stage, downtown San Jose. Written by four-time Tony Award winner Tom Stoppard, the show is making its South Bay debut.
It's August 1968, and Russian tanks are rolling in to Prague. Jan, a Czech student, lives for rock music; Max, the English professor, lives for Communism; and Esme, the flower child, is high. By 1990, the tanks are rolling out, the Stones are rolling in and idealism has hit the wall.
Stoppard's sweeping and passionate play spans two countries, three generations and 22 turbulent years, at the end of which, love remains — and so does rock 'n' roll.
Tom Stoddard wrote, "The equivalence of theory and practice is nowhere harder to achieve than in "living in truth" in a society which lies to itself. In the Czechoslovakia of 1968 to 1990 a rock 'n' roll band came as close as anyone."
The San Jose Stage Company continues to pour it on. So far, this season has been an artistic smash.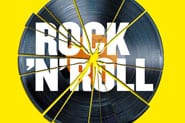 Martin McDonagh's haunting The Pillowman (review) kicked off the season in shocking and intriguing fashion. That was followed by Conor McPherson's The Seafarer (review), with plenty of drinks and drama to go around for everyone.
Now we have Rock 'n' Roll which should be another riveting show. Communism and rock. I like it already!
Hope to see you a The Stage everyone. Stay tuned to SSC for all the action from downtown San Jose.