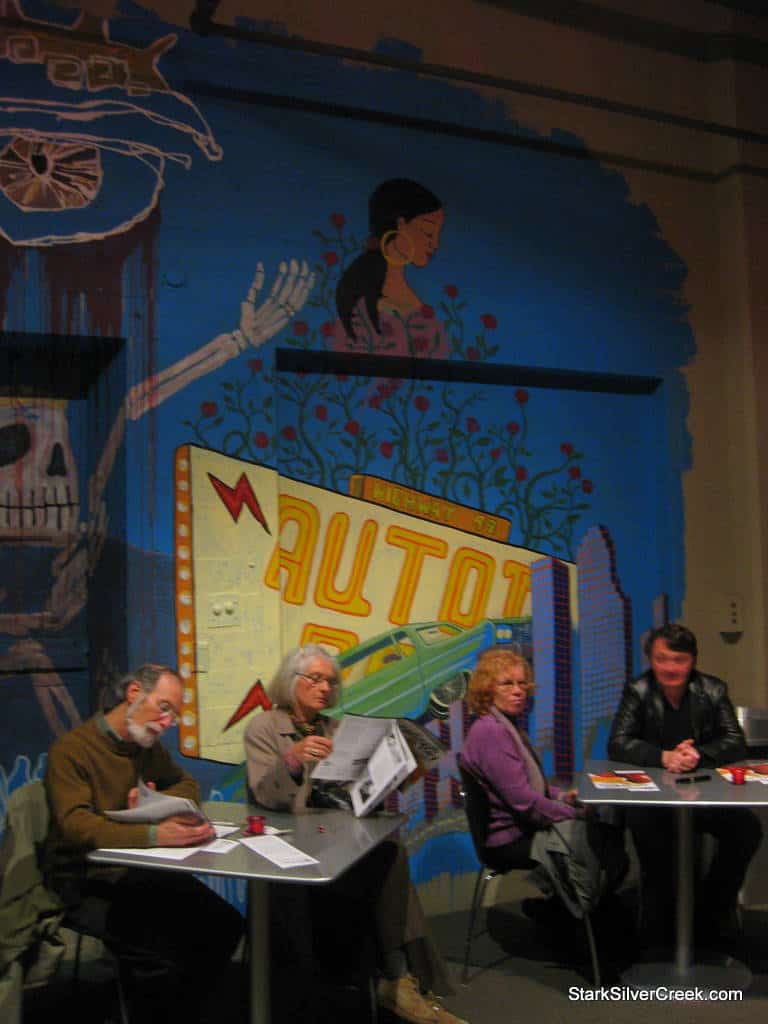 The seating arrangement at the Magic Theatre in San Francisco was not the only thing that was changed for the world premiere of Luis Alfaro's Oedipus el Rey. Upon entering the theater this past weekend, I was immersed in a mural inspired by the reimagined classic of a man who tries to defy fate. Artists Victoria Grace Canby and Theo Knox created this winning design.
The bold colors and images are a wonderful contrast to the black minimalist stage set inside the actual auditorium.
I highly recommend you check out this production and go a little early so you can grab a glass of wine, sit back and admire the art work.