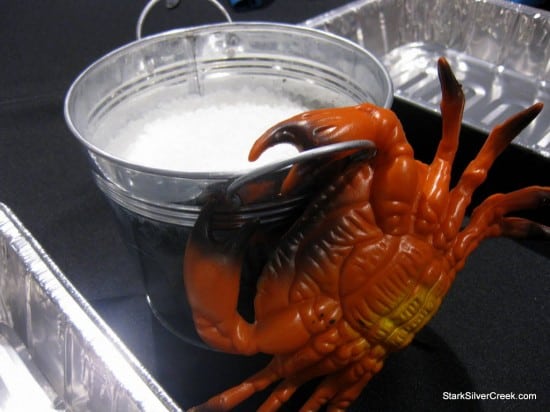 A couple Saturdays ago, Sharks fans gathered at the Silver Creek Sportsplex to watch the hockey game, feed on some crabs and support the local charity The Dream On Foundation in their endeavor to assist local youth to participate in sports in the Bay Area.
The foundation was started by David Maley, former NHL player, Stanley Cup winner, and San Jose Sharks Alumni president who was inspired by the idea of giving back to the community. The foundation now consists of a dedicated board of directors who organize fundraisers and other efforts to raise donations, assess applications for assistance from the local community and raise awareness of the positive impact that sports has on youth.
This Silver Creek Sportsplex roller hockey rink was transformed into a large dining area for a crab feed. To one side stretched a long table of hockey paraphernalia which was donated as part of the silent auction. On flat screen televisions all around the rink, the Sharks game was being shown. Fans showed up in hundreds, many with their Sharks gear on, to show their support and to have a great evening.