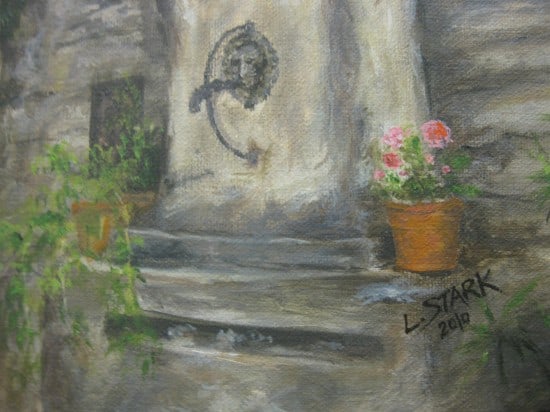 This week I finally completed my fourth oil painting. The last challenge I had with this painting was in an area that I had painted first: the trees in the top right corner of the painting. The leaves and pots had over time become big blobs of green and terracotta paint. There was little dimension to the pots and the leaves were flat and lifeless on the trees.
This issue was known for a while, but as the rest of the painting progressed, the problem became more apparent in contrast.

In order to fix such an issue, what I had to do was mix the background colors of grayish blue, purple…and gray. With these spots of paint on my palette, I started to lightly dab spots of paint around the trees to break apart some of the edges of the trees and also in areas where the leaves let in light from behind the leaves. I then had to use more pronounced tones of green to add some dark leaves to the lower portion of the trees where the light would not hit and brighter leaves to the top edges. I was careful this time around; I did this sparingly so the background colors would still penetrate and the little dabs of green paint looked like leaves.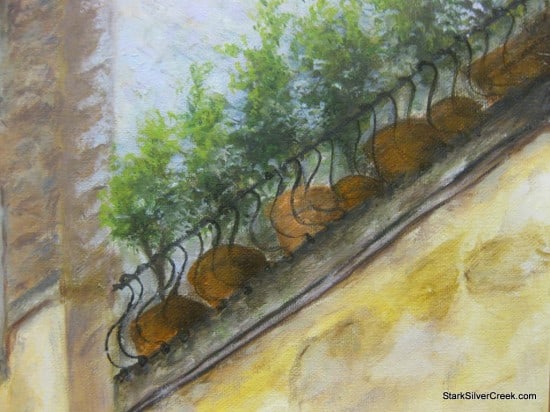 To remind you of what the trees and terracotta pots looked like before I made these changes, here is a photo from a couple of weeks ago.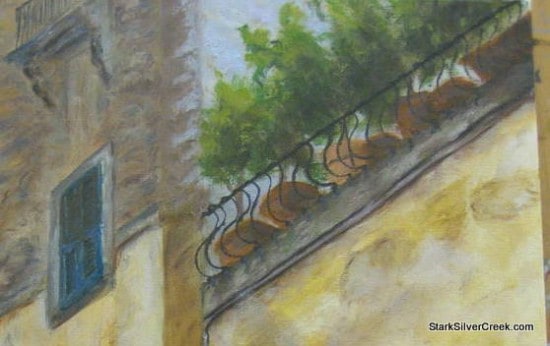 Then I mixed dark, medium and light shades of terracotta and reformed the pots, being careful not to color over every part of the pot so that layer upon layer of paint would add to the complexity of the painting.
I also adjusted the tones of pink for the flowers so that each flower was not the same shade of color. Instead, the higher flowers are lighter and the lower flowers are darker. I also changed the intensity of some of the flowers to give the plants a more natural feel.
Here is the completed painting. In a couple of weeks, I will put a glaze over it to protect the paint.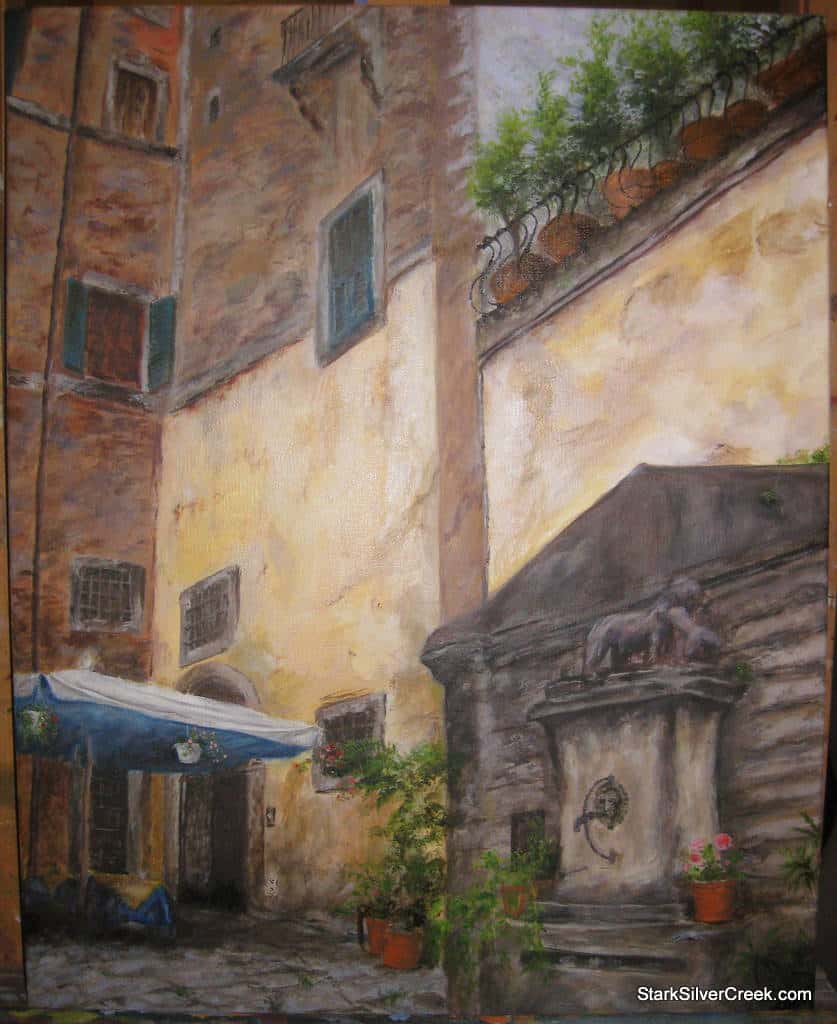 With my fourth painting complete, I started sketching my fifth painting which is of the Lucie Stern Theatre in Palo Alto, California. The painting is based on a photo I took during a showing of 'Rabbit Hole' by Palo Alto Players.